Interest

Shigeru Mizuki's Yōkai Art Book Gets Reprint in November

posted on by Jennifer Sherman
In addition to creating manga such as GeGeGe no Kitarō and Onward Towards Our Noble Deaths, Shigeru Mizuki is known for his yōkai (Japanese ghouls, monsters) art. Mizuki's work on yōkai has influenced Japan's popular culture for generations and inspired later depictions of the supernatural beings, such as in the Yōkai Watch franchise.

The popular Mizuki Shigeru Yōkai Gashū (Shigeru Mizuki Yōkai Art Collection) book, which features more than 100 of Mizuki's yōkai illustrations, debuted in Japan in 1970. A revised edition with different art was published in 1985. However, both books have become hard to obtain. Now, publisher fukkan.com is releasing a reprint with the original text from the 1970 version.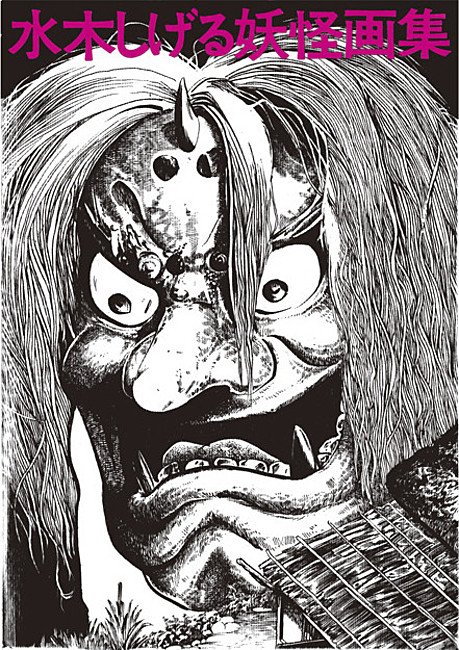 Mizuki Shigeru Yōkai Gashū Aizō Fukkokuban (Shigeru Mizuki Yōkai Art Collection Treasured Reprint Edition) will include illustrations of 24 mountain yōkai, 60 village yōkai, 30 house yōkai, and 20 water yōkai. Some of the yōkai appear in Mizuki's GeGeGe no Kitarō manga. The reprint will have the same size and volume as the first edition.
The book retails for 6,480 yen (about US$58), and orders are slated to ship in mid-November. People who pre-order the book through fukkan.com will receive an original postcards.
Mizuki's younger daughter recently discovered an unpublished essay by the late manga creator discussing depictions of war in his work. Mizuki Production revealed the story draft for an unreleased "Nekoman" manga by Mizuki in July. The Yo-kai Watch Shadowside: Oni-ō no Fukkatsu anime film will feature GeGeGe no Kitarō characters when it premieres on December 16.
Source: Comic Natalie
---