Interest

GeGeGe no Kitaro Creator Shigeru Mizuki's Essay Discusses Depicting War in Manga

posted on by Amanda Whalen
The younger daughter of manga artist and historian Shigeru Mizuki apparently discovered a previously unreleased essay by the late creator as she was tidying up at the Mizuki Productions Studio in Chofu,Tokyo in May. Mizuki, who is known for series such as GeGeGe no Kitaro, Hitler, and Onward Towards Our Noble Deaths, passed away in November 2015 at the age of 93.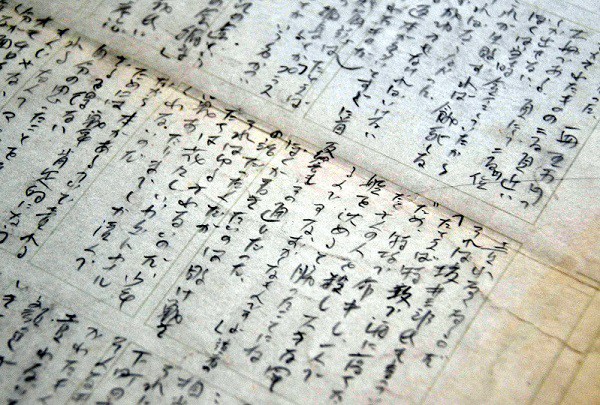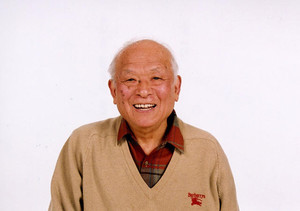 The hand-written essay is one page of writing that includes drawings of flowers and insects at the end. In the essay, Mizuki reminisced about writing a manga about World War II for the magazine Shonen Senki (lit. Boys' Battle Flag). He said, "Boys only read up until the point of the Battle of Guadalcanal. Therefore, with this in mind, I have to depict the war in a positive light — otherwise the books will not sell. It's not possible to write what you are really thinking. That's not how manga comics get sold."
Mizuki also wrote, "I want to create a manga about losing the war but I'm not allowed," showing that he struggled with the way that he felt forced to portray World War II and Japan's involvement in the conflict.

The manga artist's older daughter and the head of Mizuki Productions, Naoko Haraguchi, said of the essay, "I think that my father's desire to depict wartime defeat led to the creation of 'Onward Towards Our Noble Deaths.' Once again, I really sensed the inner conflict he felt concerning this issue, after reading this essay."
According to Mizuki Productions, Mizuki may have written the essay in the late 1960s for the manga magazine Garo, but it was never released. Mizuki went on to publish Onward Towards Our Noble Deaths in 1973.
Kodansha will publish the essay as part the Kashihon Senki Manga-shū 6 Zetsubō no Ōzora Hoka manga compilation book, which is part of the Mizuki Shigeru Manga Taizen-shū (Shigeru Mizuki Manga Complete Works Collection) series, on October 3.
Mizuki was born in Osaka in 1922 and grew up in Tottori Prefecture. He was drafted into the Japanese Imperial Army during World War II, where he severely injured his left arm in an Allied bombing at Rabaul, in present-day Papua New Guinea. The arm was later amputated. Many of Mizuki's manga are inspired by his time in the military, including Onward Towards Our Noble Deaths, which he based on his experiences in Rabaul.

He is also well-known for his manga about yōkai (supernatural monsters from Japanese folklore), such as Gegege no Kitarō (seen right), and he is considered largely responsible for the popularity that yōkai stories have today. He starred in a documentary about yōkai that debuted on television in Japan in September 2015.
Mizuki won the Fauve d'Or: Prix du Meilleur Album in 2007 for NonNonBâ, becoming the first Japanese creator to win a major award at France's Angoulême International Comics Festival. He was also honored as a Person of Cultural Merit by the Japanese government in 2010 and won a Lifetime Achievement Award at the Tokyo Anime Award Festival (TAAF) in 2016.
North American publisher Drawn & Quarterly has released many of Mizuki's works in English, including NonNonBâ, Onward Towards Our Noble Deaths, and Showa: A History of Showa Japan (Comic Showa-Shi). The latter two works were nominated for Harvey Awards in 2012 and 2014, respectively. Zack Davisson's translation of Mizuki's Showa 1939-1944: A History of Japan and Showa 1944-1953: A History of Japan won the 2015 Will Eisner Comic Industry Award for Best U.S. Edition of International Material—Asia.
Source: Mainichi Shimbun (福島祥)
---