Interest

Design Festa Gallery: A Simple Yet Complicated Story

posted on by Kim Morrissy
The Design Festa gallery is a permanent exhibition space in Harajuku that is dedicated to showing off the talents of young and upcoming artists in Japan. Although a wide variety of art is showcased at the Design Festa gallery, some artists work in the anime and manga industries or are strongly influenced by anime-style art.
Today, let's focus on a pair of artists who use their illustrations to tell a story. Between March 31 - April 2, Shima and HIGURA HIGURI collaborated on an exhibit about their own fictional man: John Liner. "Who is John Liner?" you may ask. Well, that is up to interpretation, because the story is conveyed almost entirely through images and sequential art.
About the Exhibit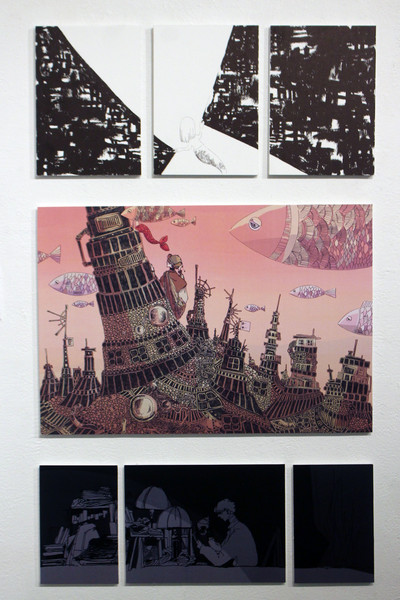 The way these images are presented is really interesting. Shima handled the distance shots, including the black-and-white images drawn with pencil and ink pens. Meanwhile, HIGURA HIGURI drew the images through John Liner's perspective. The exhibit is called John Liner "Talking Talking -What John Liner Says", and the theme appears to be perception. Depending on how you look at it, the world can be both simple and complex.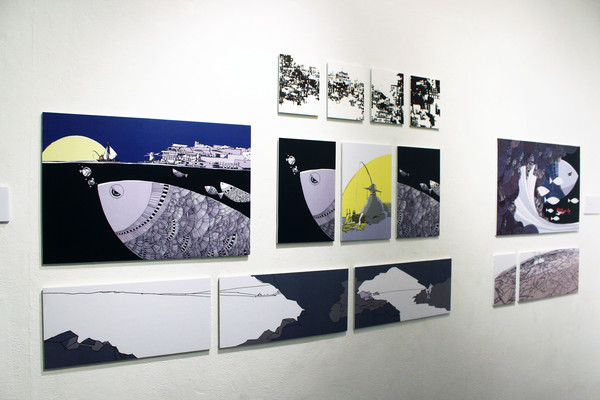 This theme is exemplified in the final image of the story, which is a joint piece by the two artists. John Liner's expression isn't drawn, and yet the composition of the piece is rather complex.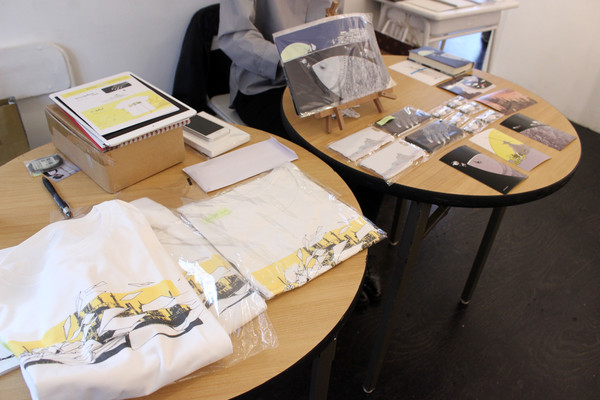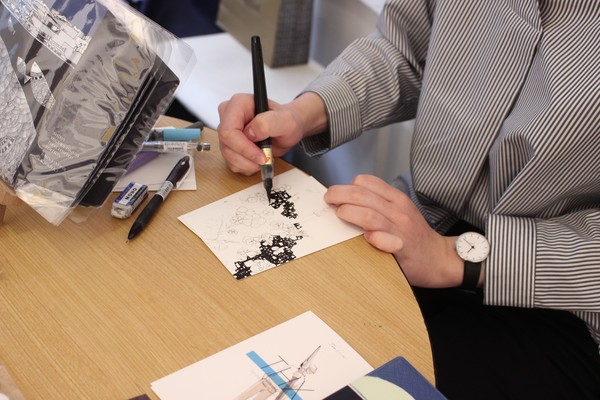 The artists were present at the exhibit, greeting visitors and selling John Liner-related wares. Shima is shown here inking an illustration.
About the Exhibitors
Shima and HIGURA HIGURI first came to know each other online. Shima is a student, while HIGURA HIGURI currently works as a designer and illustrator. The two of them have been holding joint exhibits at Design Festa, Comitia, and other art events. You can find Shima on Twitter at @clockwork513, while HIGURA HIGURI is at @F_pexr.
For more information about the exhibit, check out the Design Festa Gallery blog (Japanese). You can also find out more about the Design Festa Gallery by checking out their official website (English).
---