Interest

Experience Jura Tempest Through That Time I Got Reincarnated as a Slime Exhibit

posted on by Kim Morrissy
The That Time I Got Reincarnated as a Slime exhibit opened in the MATSUYA GINZA on March 27. The exhibit boasts a guest house, a tourist-type area where visitors can learn about the country of Jura Tempest, and virtual reality experience where you can meet the storm dragon Veldora through the perspective of Rimuru.
Rimuru's voice actress Miho Okasaki was present at the opening day of the exhibit to greet visitors and bid them safe travels.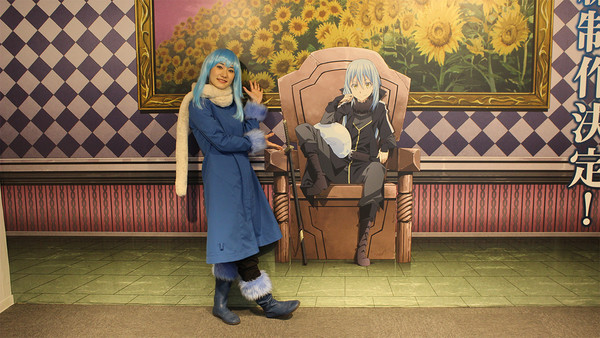 Before you enter the exhibit, you have to answer the question: "Will you be reincarnated?" And do take note of the guidelines. Some of them may be obvious like no smoking or taking things out of the exhibit, but there are less obvious ground rules like be forewarned that there is a demon lord here, don't praise the easily excited lizardman, don't use offensive magic on people, and don't attack the slime because he is the leader of the country.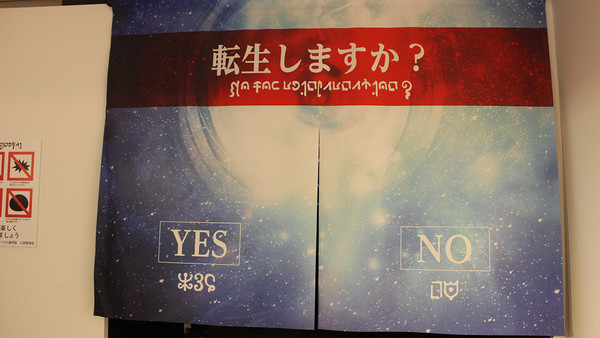 You'll also be given a passport, which you can stamp at various checkpoints throughout the exhibit. This is a memento that you're allowed to keep, along with any merchandise you purchase at the end.
Once you enter, you have to venture through the forest, filled with deadly monsters. But don't worry - your hosts are there for you. There are explanatory guides on the walls to introduce you to the main characters of Jura Tempest, all of whom have proven to be very reliable allies to the nation's leader Rimuru.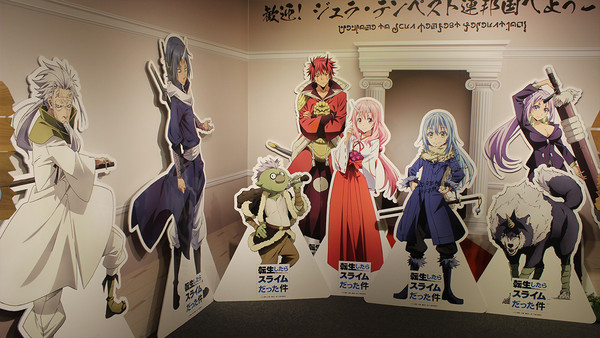 The tourist area explains the culture and customs in Jura Tempest. The multicultural country is founded on coexistence and cooperation. It is against the rules to attack humans or each other, and nobody is allowed to look down on other races. There's also an explanation of the technological progress in the country, which has prospered thanks to the know-how of dwarves and Rimuru's ability to replicate any substance that he eats, including medicines.

There is also a portrait of leader Rimuru with a crown on his head.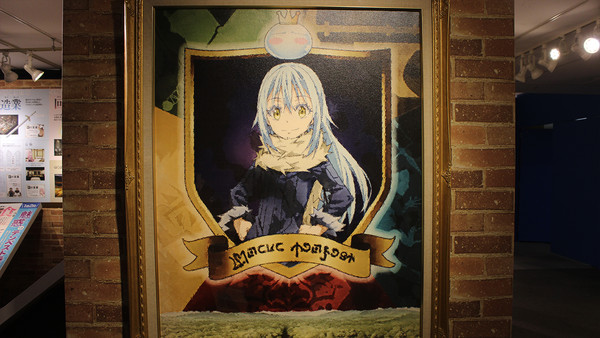 You can also take a picture with some attractive elves. This is one of several photo spots within the exhibit.

Further along in the exhibit, you'll find a spot where you can take photos of yourself surrounded by Rimuru.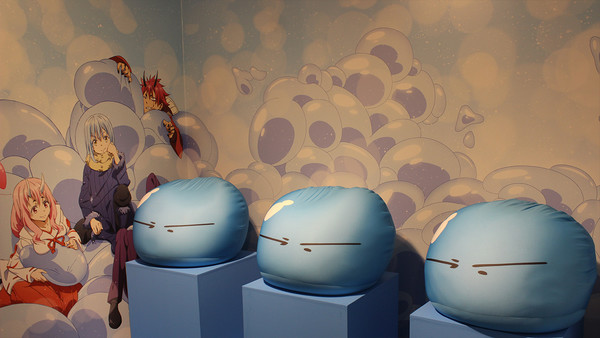 Finally, the exhibit caps off with a showcase of key animation from the anime series, plus some art and messages from the manga artist Taiki Kawakami and the novel illustrator Mitz Vah. Both artists give their regards to visitors and share what they love about That Time I Got Reincarnated as a Slime.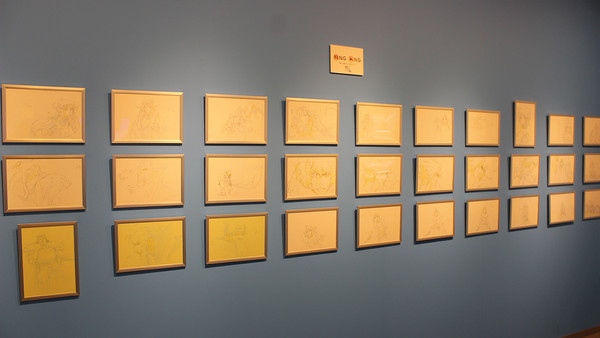 Outside the exhibit itself, there's a VR experience which puts you in Rimuru's body. You can relive Rimuru's first moments as a slime and participate in a game where you collect hipokute herbs by bouncing around a field. Eventually, you encounter the storm dragon Veldora, who is incredibly awe-inspiring in a 3D VR setting. You have to crane your neck to see his full body, which makes it really easy to appreciate the sense of scale.
The exhibit will run on the 8th floor of MATSUYA GINZA from March 27 to April 9. An earlier exhibit opened in Osaka's Daimaru Shinsaibashi store from March 13 to 25.
---