News

China Extends Bans on Foreign Animation, Horror Fiction

posted on

2008-02-22

03:45 EST by Mikhail Koulikov
Restrictions on anime, Western animation on TV now in effect until 9 p.m.
---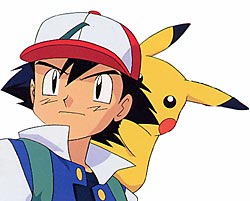 China's State Administration of Radio, Film and Television (SARFT) has broadened its restriction on non-Chinese animated programming, including anime, on television. Starting on May 1, local stations may not show any animation that was not produced in China between the hours of 5:00 p.m. and 9:00 p.m. According to SARFT, this policy will serve to "provide a favorable environment for the innovation of China's cartoon industry." The ban was first enacted in 2006, but originally only ran until 8:00 p.m. SARFT is also requiring that all cartoons that are being shown on television must be specifically approved. The decision has specifically affected Japan's Pokemon, America's Mickey Mouse, and America's SpongeBob SquarePants.
The Chinese government has also expanded its separate restrictions on audio and video products with elements of mystery and horror last week. Of particular concern to China's General Administration of Press and Publications are products that "involve alien-looking characters and fictional story telling, both specifically plotted for the sole purpose of terror." According to the government, the ban will "protect the country's children and teenagers' psychological development." This ban follows an earlier one on "terrifying publications" that targeted the Death Note manga in April of 2006. That earlier ban came about after school officials expressed concerns about the effect of the manga on Chinese youths. Harry Potter, Shrek, E.T. are three Western characters that will not be banned outright, but will be heavily edited in their releases.
Source: C21 Media, Xinhua News Agency, Hollywood Reporter
Thank you to Samuel di Curtisi di Salvadori, Kevin Prest, and Daniel Zelter for the news tips.
---