News

Shuffle's Nishimata Illustrates Rice Bag, Strawberries

posted on

2008-09-13

23:57 EDT by Egan Loo
Female mascots called "Local Beauty of Akita," "Strawberry-chan of Ugo Fields"
---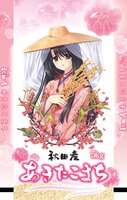 Not-So-Daily Link of the Day: Aoi Nishimata, the artist best known for her character designs in Shuffle!, Final Approach, Lovedol ~Lovely Idol~, and other games (or their anime adaptations), has created the illustrations that will adorn the rice bags and strawberries from the Japanese township of Ugo-machi. Nishimata said that the design concepts are of characters that are accessible to everyone including even children — in marked contrast to the drawings she did for Shuffle! and other erotic games.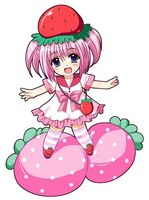 The rice mascot is named Akita Komachi or "the local beauty of Akita Prefecture," while the strawberry mascot is named Ugono Ichigo-chan ("Strawberry-chan of the Ugo fields"). The rice is scheduled to ship on September 27, while the strawberries will ship in the middle of November. Other agricultural items have had anime- or manga-influenced mascots include sake (Urusei Yatsura, Maison Ikkoku, Lucky Star) and whiskey (Cutie Honey, Space Adventure Cobra, Mazinger Z).
Thank you to dormcat for the news tip.
Source: Itai News [This link shows other agricultural products with unique mascots]
Images © Aoi Nishimata. Excerpted for limited news reporting purposes only.
---