News

Russian Government Censors to Investigate GTO Anime

posted on by Egan Loo
Censorship committee member criticizes
GTO
as "pedophiliac propaganda"
---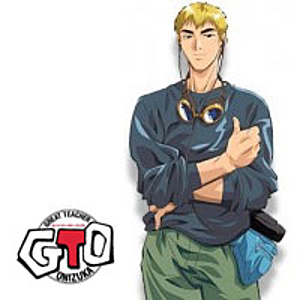 Russia's governmental censorship committee is investigating the local television showings of the GTO anime series for allegedly including gratuitous, frequent use of "close-ups of the lower half of female bodies, child pornography, sexual abnormalities, violence, cruel acts," and other issues. Rossvyazkomnadzor committee member Vladimir Annushkin requested the investigation and claimed, "[GTO] was not overtly created as such, but it has become pedophiliac propaganda." He also claimed that the anime makes the viewers think that prostitution and theft are all right because it deals with these themes in a completely humorous light.
Artist Tohru Fujisawa originally created GTO (Great Teacher Onizuka) as a manga about a former biker gang leader who decides his true calling is to teach trouble-making students at a private middle school. 2X2, an animation channel for young adults, is currently running GTO in Russia. A 2X2 spokeswoman said that the company was aware of Rossvyazkomnadzor's criticism, but had not received the formal notice.
In a previous move in March, a group of Protestant leaders in Russia had asked the attorney general to ban broadcasts of the anime Ikki Tousen, the American animated series South Park and Sealab 2021, and up to ten more series for similar issues. A 2X2 representative defended these other programs by pointing out that Russia is a secular country and that the legally permitted broadcasts were aimed at adults watching after 10:00 p.m. In October, Rossvyazkomnadzor identified what it considered to be excessive amounts of violent acts in South Park and the other animated projects on 2X2, and threatened to rescind 2X2's broadcast license. In the end, the government committee just ordered the station to review its content and granted it permission to broadcast for the next five years.
Source: Variety Japan
Image © Tohru Fujisawa • KODANSHA • Fuji TV • SME Visual Works • Studio Pierrot
---