News

Pioneer Stops Making Laserdisc Players After 27 Years

posted on by Egan Loo
---

The electronics company Pioneer has announced on Wednesday that it is ending production of its laserdisc players after 27 years. Laserdiscs were the spiritual 30-centimeter (12-inch) wide ancestors to today's CDs, DVDs, and Blu-ray Discs. The assembly lines will shut down after the final 3,000 players in four models (the DVD-compatible DVL-919, the CD-compatible CLD-R5, and the karaoke-capable DVK-900 and DVL-K88).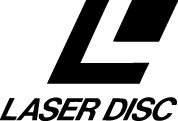 Pioneer and laserdiscs have a long intertwined history with anime. In an effort to create titles for the format, Pioneer financed the establishment of the Laserdisc Corporation in March 1981, and it shipped its first players in October of that same year. The Laserdisc Corporation was renamed Pioneer LDC in 1989, and it shipped its first original video anime, Tenchi Muyo! Ryo Ohki, in 1992. Pioneer LDC eventually became Pioneer Entertainment before being acquired by the Japanese advertising firm Dentsu under the new name Geneon Entertainment in 2003. Dentsu announced last November that is transferring its majority ownership in Geneon Entertainment to NBC Universal's Universal Pictures International Entertainmnent.
At the time, laserdiscs offered anime titles two main advantages that the competing VHS videotape format did not offer: soundtracks in multiple languages and higher resolution. Until the advent of DVDs in the late 1990s, many distributors on Japan and North America shipped anime on both laserdisc and VHS formats. Pioneer sold 3.6 million laserdisc players in Japan alone.
Source: ITmedia
---