News

Japanese Science Fiction Con Award Nominees Revealed

posted on by Egan Loo
---
The organizers of T-con 2009 have
announced
on April 6 the preliminary list of nominees for this year's Seiun Awards. Members of the Japanese National Science Fiction Convention will vote on these awards, which are the Japanese equivalent of the international Hugo Awards. Vying for the Best Media Award are the following titles:

Real Drive
Original creator: Production I.G/Masamune Shirow in cooperation with Crossroad
Director: Kazuhiro Furuhashi
Production I.G

Macross Frontier
Original creator: Shoji Kawamori/Studio Nue
Chief Director: Shoji Kawamori
Director: Yasuhito Kikuchi
Satelight

Kamen Rider Den-O
Original creator: Shotaro Ishinomori
Scripts: Yasuko Kobayashi, Shoji Yonemura
Toei

Code Geass: Lelouch of the Rebellion R2
Director: Goro Taniguchi
Sunrise
Released in North America by Bandai Entertainment

The Dark Knight
Director: Christopher Nolan
Legendary Pictures
Released in North America by Warner Brothers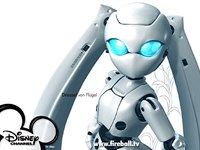 Fireball
Director: Wataru Arakawa
Jinni's Animation Studio

Library War
Original creator: Hiro Arikawa 
Director: Takayuki Hamana
Production I.G
In the Comic category, the following are nominees:

Omoide Emanon
Art: Kenji TSURUTA
Story: Shinji Kajio
Tokuma Shoten
Ryu Comic Special
[Note: The image is of Omoide Emanon's sequel, Sasurai Emanon.]

Eden - It's an Endless World!
Story & Art: Hiroki Endo 
Kodansha
Afternoon KC
Released in North America by Dark Horse Comics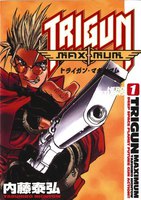 Trigun Maximum
Story & Art: Yasuhiro Nightow
Shounen Gahousha
Young King Comics
Released in North America by Dark Horse Comics

Kazoku Hakkei
Story: Yasutaka Tsutsui
Art: Natsuno Kiyohara
Kadokawa Shoten
Kadokawa Charge Comics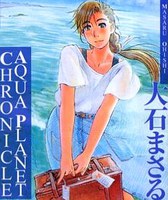 Aqua Planet Chronicle
Story & Art: Masaru Ohishi
Shounen Gahousha
Young King Comics

Joō-bachi
Story & Art: Masakazu Ooi
Gentosha
Birz Comics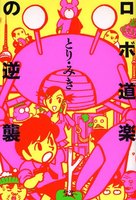 Robo Dōraku no Gyakushū
Story & Art: Miki Tori
East Press
Cue Comics
The Science Fiction Awards Watch
lists
the preliminary nominees in the prose fiction categories. Rocket Girls creator Housuke Nojiri is up for the Short Fiction award for his "The South Pole's Pia Pia Dōga" story; he already
won
three Seiun Awards, includes awards in the last two years. Viz Media's new Haikasoru science-fiction prose imprint will
publish
Nojiri's Usurper of the Sun novel in North America in September.
Among the contenders for the Art category are Kemonozume artist Kazuko Sasai and Naoyuki Kato (Legend of the Galactic Heroes, Starship Troopers), the Studio Nue co-founder who won the award last year. Arikawa's original Library War novels won the Long Fiction category last year.
Thank you to Petrea Mitchell for the news tip.
---