×
remind me tomorrow
remind me next week
never remind me
Subscribe to the ANN Newsletter • Wake up every Sunday to a curated list of ANN's most interesting posts of the week.
read more
News

Library War, Dennō Coil, 20th Century Boys Win Seiun Awards (Updated)

posted on by Egan Loo
---

The 46th Japan Science Fiction Convention (Nihon SF Taikai or Japan SF Con) gave Seiun Awards to Hiro Arikawa's Library War novels, Mitsuo Iso's Dennō Coil anime series, Naoki Urasawa's 20th Century Boys manga, and other recipients on Sunday in Osaka, Japan. Production I.G adapted the Library War novels, which won the Japanese Long Fiction category, into a television anime series that aired earlier this year. Housuke Nojiri, the author of the Rocket Girls novels that inspired the anime of the same name, won the Japanese Short Fiction award for the second year in a row with his "Chinmoku no Flyby" ("Silent Flyby") short story. It is his third Seiun Award. The Brightness Falls from the Air novel by James Tiptree, Jr. and the "Weather" short story by Alastair Reynolds earned honors in the Translated Fiction categories.
The Madhouse anime studio's Dennō Coil won in the Media category against Gurren Lagann, Darker than Black, Transformers, Oh! Edo Rocket, Pan's Labyrinth, and Magical Girl Lyrical Nanoha StrikerS. Previous winners of the category have included The Girl Who Leapt Through Time, Planetes, and Cowboy Bebop. The 20th Century Boys manga and its 21st Century Boys follow-up won the Comic category, which also included Natsumi Itsuki's Demon Sacred, Natsuki Takaya's Fruits Basket, Kazuhiro Fujita's Jagan wa Gachirin ni Tobu, Miki Tori's Jiji Neta, and Kazutaka Akiyoshi's Sōgetsu Miko.

Naoyuki Katō won a Seiun Award for his art work; as a member of the veteran design house Studio Nue, he had previously drawn many science-fiction novel covers, including Robert A. Heinlein's Starship Troopers with the powered suits that became Kato's signature designs in other media. He also co-designed the ships in Legend of the Galactic Heroes. Hazuki Saishō earned the Nonfiction award for Shinichi Hoshi: 1001 Wa o Tsukutta Hito (Hoshi Shinichi: The Man Who Created 1,001 Tales), his book profile on the creator of Kimagure Robot and other classic Japanese science fiction stories.
Crypton Future Media won the award in the Free Entry category for Miku Hatsune, the first popular Japanese idol singer whose "voice" is generated on-the-fly by computer software. Hatsune was created to showcase Crypton's Vocaloid Character Voice Series vocal song synthesizer. Kouichiroh Noda, the birth name of Masahiro Noda, won the Special Award for his efforts to promote science fiction in Japan with his novels, essays, and translations.
"Seiun Shō" literally translates to "nebula awards," but the Japan SF Con's Seiun Awards are more akin to Worldcon's Hugo Awards, in that the attendees of each respective convention vote on the winners. There is another set of awards, The Science Fiction and Fantasy Writers of Japan's Nihon SF Taishō honors, that are the rough Japanese equivalent of Science Fiction and Fantasy Writers of America's Nebula Awards.
This year's Japan Science Fiction Convention is nicknamed Daicon 7; when the convention is held in Osaka, it is nicknamed after a wordplay on the Japanese white radish, daikon. It was at 1981's Daicon III and 1983's Daicon IV that a local group of artists showcased their talents with two intricate opening animation shorts — most of those artists later became the studio Gainax.
Japanese Long Fiction

Library War
Hiro Arikawa
Japanese Short Fiction

"Chinmoku no Flyby" ("Silent Flyby")
Housuke Nojiri
Translated Long Fiction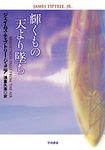 Brightness Falls from the Air
James Tiptree, Jr.
Translated Short Fiction

"Weather"
Alastair Reynolds
Media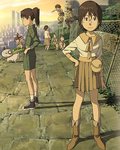 Dennō Coil
Director Mitsuo Iso/Dennō Coil Production Committee
Comic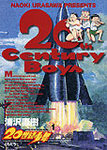 20th Century Boys, 21st Century Boys
Naoki Urasawa
Art

Naoyuki Katō
Nonfiction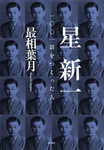 Hoshi Shinichi: 1001 Wa o Tsukutta Hito (Shinichi Hoshi: The Man Who Created 1,001 Tales)
Hazuki Saishō
Free Entry

Miku Hatsune
Crypton Future Media
Special Award

Kōichirō Noda (Masahiro Noda)
Source: animeanime.jp
Image © Hiro Arikawa/ASCI MediaWorks/Library War Production Committee
Update: A list of last year's award winners from Nippon2007 are available here.
---