News

TV Drama Special of Tezuka's MW to Air Before Film

posted on

2009-05-18

00:24 EDT by Egan Loo
June 30 special's original story is set several months before film's story
---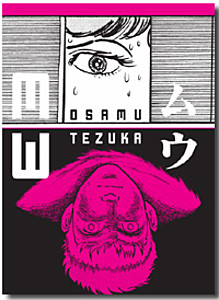 MW Dai-0-shō ~Akuma no Game~ (MW Chapter 0: The Devil's Game), a television drama special based on the live-action film version of Osamu Tezuka's MW manga, will air in Japan on June 30. The drama's story is set several months before the story of the film, and will star 20-year-old Takeru Satō (Kamen Ride Den-O). The movie itself will open in Japan on July 4. Hitoshi Iwamoto is directing both the film and the television prequel.
In the manga and the film, Michio Yūki (live-action Nodame Cantabile's Hiroshi Tamaki) survived a deadly nerve gas tragedy as a child, but this "MW" incident left his damaged brain without a conscience. Yūki grows up to become a handsome bank executive by day, and a mass murderer by night. On top of that, Yūki aims to acquire the MW nerve gas, which leaves his longtime partner and confidante, a priest named Garai (Densha Otoko film's Takayuki Yamada), struggling with difficult choices.
In the television prequel, Satō plays Takashi Morioka, a young man who has lost his job and home in the recession. Yūki tricks Takashi into getting involved in a crime to protect the orphanage of his childhood and the person he loves.
Vertical publishes the original manga in the United States, where the story was nominated last year for an Eisner Award in the Best U.S. Edition of International Material—Japan category. L change the WorLd, the spinoff from the two manga-based Death Note films, had spawned a similar television special called "Spinoff Matsuda," but that special aired after the L film opened.
Source: Sports Hochi
---