News

Japanese Box Office, June 16-17

posted on by Crystalyn Hodgkins
---

The live-action film adaptation of Satoru Hiura's women's romance manga Hotaru no Hikari - It's Only Little Light in My Life fell from No. 1 to No. 2 during its second weekend. The film is the sequel to the two live-action Hotaru no Hikari television series. Haruka Ayase and Naohito Fujiki are both reprising their roles in the film. The manga follows a 27-year-old office worker Hotaru (Ayase) who is uninterested in love. Hotaru's situation gets complicated as she suddenly finds herself living with her boss, Seiichi Takano (Fujiki). In the film's story, Hotaru and Takano travel to Italy. The film earned US$2,924,004 on 316 screens for a new total of US$10,784,617.

Hideki Takeuchi's live-action Thermae Romae film fell from No. 3 to No. 4 in its eighth weekend. Based on Mari Yamazaki's manga, the story follows Roman architect Lucius Modestus (Hiroshi Abe), who designs bath-houses in ancient Rome. One day he's sucked into modern-day Japan. Able to travel back and forth in between worlds, Lucius uses Japanese ideas to improve the Roman baths he builds in the past. The film grossed US$1,947,176 on 317 screens for a total of US$67,185,720.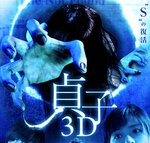 The live-action 3D film based on Sadako, the iconic ghost of the horror film Ring (Ringu), fell from No. 8 to No. 9 in its sixth weekend. In the film, Sadako is the vengeful ghost of the daughter of a famous psychic. She is connected to a cursed video tape featuring a collection of disturbing images; those who watch the tape are killed one week later. Koji Suzuki, the author of the original novel series that inspired the franchise, wrote a new original story for the film. The film earned US$548,005 on 226 screens for a gross-to-date of US$16,352,171.

The anime film adaptation of Hiro Arikawa's Library War light novels, Toshokan Sensō: Kakumei no Tsubasa (Library War: The Wings of Revolution), opened at No. 10. The film's main cast are reprising their roles from the 2008 television anime series. Director Takayuki Hamana (Appleseed XIII, The Beast Player Erin, The Prince of Tennis), scripwriter Takeshi Konuta, original character designer Sukumo Adabana, and the animation studio Production I.G are also returning from the series. The film earned US$501,200 on 30 screens.

The live-action film adaptation of Ikki Kajiwara's Ai to Makoto (Ai and Makoto) manga opened at No. 11 on Box Office Mojo's chart. Prolific director Takashi Miike (Ichi the Killer, Crows Zero, Yatterman, Ace Attorney) is directing this fourth live-action adaptation of the romance story. Emi Takei (live-action Rurouni Kenshin) plays an angelic high school girl named Ai Saotome, and Satoshi Tsumabuki (live-action Dororo, Dragon Head, Ikebukuro West Gate Park) plays the "ultra" high school delinquent Makoto Taiga in the love story. The film earned US$342,330 on 153 screens.

The live-action adaptation of Chūya Koyama's Space Brothers (Uchū Kyōdai) manga dropped from No. 10 to No. 14 in its seventh weekend. The film stars Shun Oguri and Masaki Okada as brothers Mutta and Hibito. The two make a vow to go into space but only Hibito succeeds at becoming an astronaut. However, Mutta's life changes one fateful day. The film pulled in US$287,721 on 322 screens for a gross-to-date of US$19,248,130.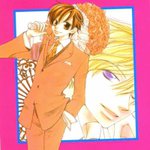 The live-action film adaptation of Bisco Hatori's Ouran High School Host Club romantic comedy manga was not ranked on Box Office Mojo's chart, but the website listed that the film earned US$991 on two screens during its 14th weekend for a new total of US$2,819,457.

The live-action film adaptation of Hikaru Nakamura's Arakawa Under the Bridge manga did not rank on Box Office Mojo's chart but is listed as earning US$128 on one screen on its 20th weekend, for a new total of US$3,348,319.
Detective Conan: The Eleventh Striker and Blood-C: The Last Dark are no longer listed on Box Office Mojo's chart.
Sources: Kogyo Tsunshinsha, Box Office Mojo
---
This article has a follow-up:
Japanese Box Office, June 23-24
(2012-07-02 17:45)
follow-up of
Japanese Box Office, June 9-10