News

3 New Otona Joshi no Anime Time Specials to Debut in March

posted on by Egan Loo
---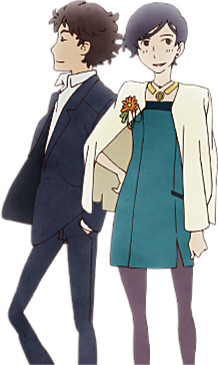 Three new Otona Joshi no Anime Time television specials based on Naoki Prize-winning short stories will premiere in March on the BS Premium channel of the public broadcaster NHK. The anthology of 25-minute specials will adapt Mitsuyo Kakuta's "Jinsei Best 10" (Life's Best 10), Fumio Yamamoto's "Dokoka Dewanai Koko" (Not Somewhere, But Here), and Amy Yamada's "Yūge" (Supper) with actresses Miki Nakatani (Train Man/Densha Otoko, Ringu, Kuruneko), Tae Kimura (Train Man, Gururi no Koto), and Noriko Nakagoshi (Town of Evening Calm, Country of Cherry Blossoms, Gaku, Drop) in the lead voice-acting roles.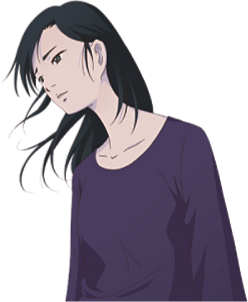 In "Jinsei Best 10," Nakatani plays Hatoko (pictured above right), a business woman who faces her upcoming 40th birthday and reunites with the person with whom she shared her first kiss in middle school, over two decades ago. In "Dokoka Dewanai Koko," Kimura plays a 43-year-old housewife (pictured left) who gets a glimpse of a complicated relationship between a mother and a daughter. In "Yūge," Nakagoshi plays Mimi (pictured below right), a wife in her late 20s who leaves her family and begins living with a young man.
Each story will have a different style, with its own unique character and art designs. The voice cast will include Hiroshi Kamiya, Daisuke Namikawa, Jun Fukuyama, and Satoshi Hino.

Otona Joshi no Anime Time premiered last year with an adaptation of Kei Yuikawa's "Kawamo o Suberu Kaze" (A Wind Skimming the River's Surface), a story of a 33-year-old woman (played by actress Misato Tanaka) who decided long ago to not accept an ordinary, provincial life for herself. So, she had gone to college in Tokyo, worked on her own, married a man at an elite trading firm, and had a child. She has just returned home from five years abroad with her husband and four-year-old son. However, she senses a large emptiness in her heart since coming back. Moreover, there is a man who shares a big secret with Noriko.
Source: Mainichi Shimbun's Mantan Web
Images © NHK, NEP, CuriouScope
---