News

Needless Released on DVD Monday

posted on by Andrew Osmond
---

MVM is releasing the first volume of Needless on Monday January 7. It contains the first 12 episodes of the 24-part anime, which adapts Kami Imai's manga of the same name. The action gag comedy with "bishojo x violence" is set in 2130, when large parts of Japan have been quarantined as polluted "Black Spots (BS)" in the aftermath of World War III. However, there are people who have settled behind the massive walls of the Black Spots, where they have developed mysterious powers, labelled "Needless."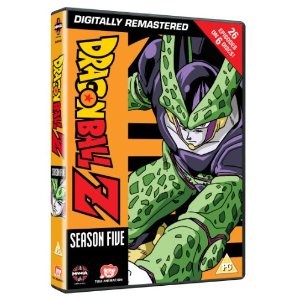 Manga Entertainment is releasing the fifth season box-set of Dragonball Z (pictured left), containing episodes 140 to 165 of the series. The label is additionally reissuing the DVD and Blu-ray box-set of Shigurui Death Frenzy, which had been deleted for a while in the U.K.
Correction - An earlier version of this story wrongly claimed that Needless was being released by Manga Entertainment. Apologies for the mistake.
---