News

Original Oldboy's Director Park Is a Spike Lee Fan

posted on

2013-11-25

23:47 EST

Chan-wook Park stated in an interview with The Boston Globe that he has long been a fan of director Spike Lee's works. Lee is adapting Park's Oldboy into a new film opening in select theaters on Wednesday.
When I was a student [at Sogang University in Seoul], in the USA independent filmmaking was very lively. I remember looking at these independent films with admiration and somewhat a sense of envy. Spike Lee is one of the representative filmmakers of that independent scene. I saw his movies, and I remember learning a lot from them. So to hear that he was making Oldboy was very moving for me. When I had graduated university and couldn't find an opportunity to make a film, I was out of work, and would spend time with my friends. I remember getting together with them and putting [the soundtrack from] Mo' Better Blues on the turntable because we were all fans of jazz. And we would keep watching Spike's film. That's a strong memory for me from that period of my life.
Lee shot his version with Josh Brolin (Milk, Men in Black 3), actress Elizabeth Olsen (Silent House, Martha Marcy May Marlene), Sharlto Copley (District 9, The A-Team), Samuel L. Jackson (Jungle Fever, Pulp Fiction, The Avengers), and James Ransone (Sinister, Inside Man, The Next Three Days) last fall.
Park's film is itself an adaptation of Garon Tsuchiya and Nobuaki Minegishi's Oldboy manga, which follows a man seeking the kidnapper who imprisoned him for years.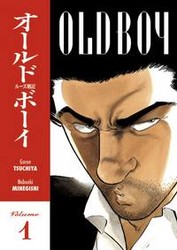 Director Spike Lee wrote via Twitter that his Oldboy version is a "reinterpretation" of the original film.
"Actually, it's a re-imagined version. True to the manga. 'Reinterpretation,'" Lee stated.
Lead actor Josh Brolin made similar comments last month while promoting Gangster Squad.
"It's more of an interpretation than it is a remake. I called Park Chan-Wook myself and I asked him, 'You know, I need your blessing in order to do this, because I won't do this without your full support.' He said, 'Absolutely, just don't do the same movie,' and we're not. I think it's going to turn out brilliant."
Lee's remake will open in select theaters on November 27.
Thanks to Daniel for the news tip
---