News

Josh Brolin Comments on Spike Lee's Oldboy Remake

posted on

2012-12-18

23:12 EST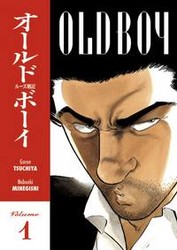 Actor Josh Brolin shared some of his thoughts on Spike Lee's Oldboy remake while promoting his upcoming Gangster Squad film. Brolin confirmed that he finished shooting his scenes for the film, stating that initially he was concerned the film would be a "stinker" due to Lee's unconventional and ultra-violent approach to the material.
He since changed his opinion stating that Lee is a "fantastic" director and he was "blown away" by co-star Elizabeth Olson's performance.
Brolin also stated that the remake's only similarity to Park Chan-Wook's 2003 film is the structure. He followed up by saying:
"It's more of an interpretation than it is a remake. I called Park Chan-Wook myself and I asked him, 'You know, I need your blessing in order to do this, because I won't do this without your full support.' He said, 'Absolutely, just don't do the same movie,' and we're not. I think it's going to turn out brilliant."
Oldboy is slated to open October 11, 2013.
Thanks to Daniel for the news tip
Source: IndieWire's The Playlist
---