News

Tokyo University Professor & Anime/Media Expert Yasuki Hamano Passes Away

posted on

2014-01-04

14:00 EST by Jennifer Sherman
62-year-old scholar received "special thanks" in Makoto Shinkai's Place Promised in Our Early Days
---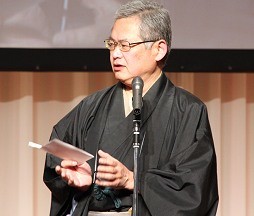 Tokyo University of Technology professor, University of Tokyo emeritus professor, and anime and media expert Yasuki Hamano passed away on Friday from a stroke. He was 62. Funeral arrangements have not been decided.
The scholar served on the managing committee for the Japan Media Arts Festival run by Japan's Agency for Cultural Affairs. He was also a member of the International Manga Awards' executive committee. Hamano's published books include Media no Seiki―America Shinwa no Sōzōsha-tachi (Media Era: The Creators of American Legends) and Mohōsareru Nihon―Eiga, Anime kara, Ryōri, Fashion made (Imitated Japan: From Films and Anime to Cooking and Fashion).
Hamano received a "Special Thanks To" credit in Makoto Shinkai's 2004 anime film The Place Promised in Our Early Days.
Source: Asahi Shimbun
Image via 4Gamer
---