News

Sengoku Musou TV Anime Special's Promo Streamed

posted on by Sarah Nelkin
---
Game publisher Koei Tecmo began streaming the promotional video for the Sengoku Musou SP: Sanada no Shou TV anime special adapting its Sengoku Musou (Samurai Warriors) series of video games on Wednesday. The video features the special's theme song "Reverb" by visual-kei band Kuroyume.
The promo hints that "the sad fate of the Sanada brothers will begin to move." The narrator explains that two brothers swore to protect the soul of the Sanada clan in the Warring States era.
The video also introduces the cast members:
Takeshi Kusao as Yukimura Sanada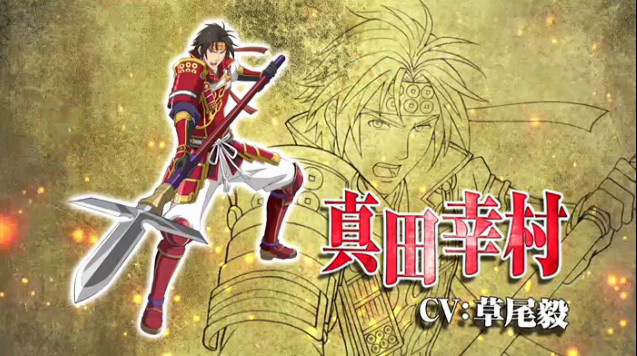 Daisuke Ono as Nobuyuki Sanada

Masaya Takatsuka as Kanetsugu Naoe and Eiji Takemoto as Mitsunari Ishida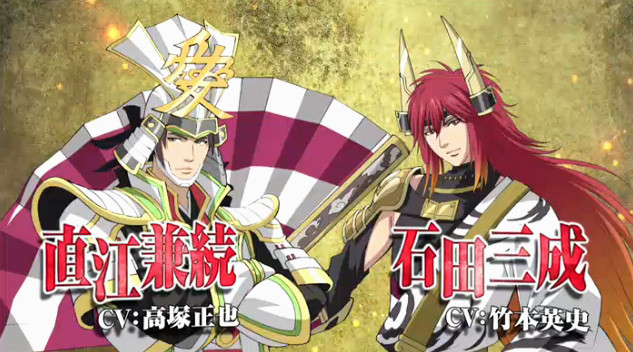 Yuko Nagashima as Kunoichi, Makiko Ohmoto as Inahime (Ina), Akio Ohtsuka as Tadakatsu Honda, Jouji Nakata as Ieyasu Tokugawa

Ryota Takeuchi as Kagekatsu Uesugi
Juurouta Kosugi as Nobunaga Oda
Unshou Ishizuka as Narration
(Historical Japanese names are presented here with family names last, as in the English releases of the games.)
The story of the special revolves around the Sanada brothers in their youth. Nobuyuki and Yukimura swear to each other to protect the influential Sanada clan. However, thinking of how to best continue the Sanada clan, Yukimura makes a decision, and meets with Mitsunari Ishida and Naoe Kanetsugu at the location he arrived at. On the other hand, his elder brother Nobuyuki must worry about the selfish demands made by the Tokugawa clan.
Kōjin Ochi (Case Closed, La Corda d'Oro Blue Sky) is directing the special at the studio TYO Animations. Yuka Yamada (Mushi-shi, Himawari!) is writing the scripts, while Aki Tsunaki (Chōyaku Hyakunin Isshu: Uta Koi, Miracle Train - Ōedo-sen e Yōkoso) is in charge of character designs. Sengoku Musou game series producer Hisashi Koinuma is supervising the anime.
Koei Tecmo is also streaming two introduction videos for its upcoming Sengoku Musou 4 PlayStation 3 video game:
System
Drama
Koei Tecmo is also streaming various versions of commercials for the games for the different regions of Japan.
National
Osaka
Fukuoka
Nagoya
Shizuoka
A Blu-ray Disc of the anime will also be bundled in the 9,800-yen (about US$98) premium box for the PlayStation 3 game Sengoku Musou 4 (Samurai Warriors 4) when it ships (after a delay) on March 20.
The special will premiere on TV Tokyo on March 21.
Images © 2013 KOEI Tecmo Games / Sengoku Musou SP: Sanada no Shou Production Committee
---