×
remind me tomorrow
remind me next week
never remind me
Subscribe to the ANN Newsletter • Wake up every Sunday to a curated list of ANN's most interesting posts of the week.
read more
News

Yen Press Licenses Akame Ga Kill!, Sword Art Online: Progressive, Kagerou Daze

posted on by Karen Ressler
---
North American manga publisher Yen Press announced on Friday that it has licensed the manga Akame ga KILL! and both the manga and light novel versions of Sword Art Online: Progressive and Kagerou Daze. The first volumes of Akame ga KILL! and Kagerou Daze are slated for early 2015 and Sword Art Online: Progressive is also slated for 2015. The company also announced that it has licensed Absolute Solitude, the upcoming light novel series by Reki Kawahara (Sword Art Online, Accel World) and illustrated by Shimeji.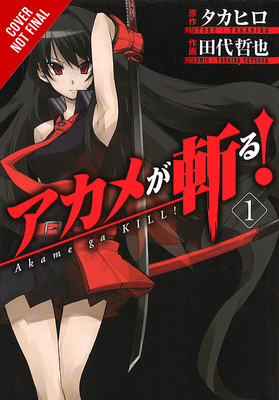 Yen Press describes Akame ga KILL!:
Akame ga KILL!, written by Takahiro and illustrated by Tetsuya Tashiro, follows teenage country-bumpkin Tatsumi reams of earning enough money for his impoverished village by working in the Capital – but his short-lived plans go awry when he's robbed by a buxom beauty upon arrival! Penniless, Tatsumi is taken in by the beautiful and kindly Lady Aria, but just when his Capital dreams seem within reach once more, Lady Aria's mansion is besieged by Night Raid—a team of ruthless assassins who target high-ranking members of the upper class! As Tatsumi is quick to learn, appearances can be deceiving in the Capital, and this team of assassins just might be…the good guys?!
The series will get a television anime adaptation this summer from White Fox. The manga began in Square Enix's Monthly Gangan Joker magazine in 2010, and the ninth compiled volume of the manga shipped in January. Takahiro launched the Akame ga KILL! ZERO prequel with artist Kei Toru in Square Enix's Big Gangan magazine last October.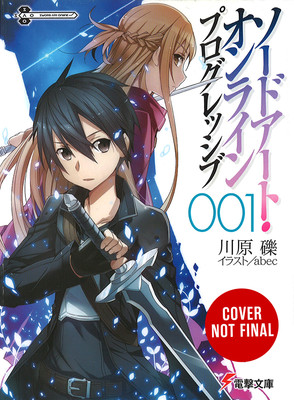 Sword Art Online: Progressive is a retelling and expansion of Sword Art Online: Aincrad. The light novel is written by Reki Kawahara and illustrated by abec, while the manga adaptation is illustrated by Kiseki Himura.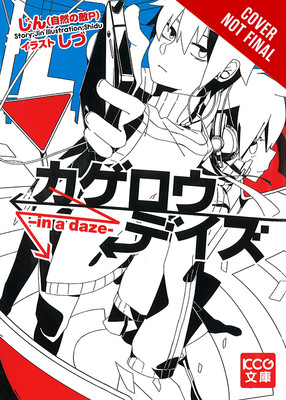 Yen Press describes Kagerou Daze:
Kagerou Daze, written by JIN and illustrated by Shidu, joins Shintarou Kisaragi, a NEET—person "Not in Education, Employment, or Training"—who has refused to leave the comfort of his room for two whole years. But Shintarou's easy and solitary life is about to take an unexpected turn when his computer crashes and he is forced to venture into the world he was happy to shut out forever…and stumbles into the middle of a hostage situation!
The mixed-media Kagerō Project (Heat Mirage Project) by Vocaloid composer JIN (Shizen no Teki-P) began with a series of music videos and includes the light novel and Mahiro Satou's manga adaptation. The anime based on the Kagerō Project, Mekakucity Actors, is currently airing in Japan and streaming on Hulu, Aniplex Channel, Crunchyroll, and Daisuki.
---