News

Sanrio, Sega Reveal 7th Jewelpet Magical Girl Anime

posted on by Kiara Valdez
---
The seventh Jewelpet television anime series, Jewelpet: Magical Change, will premiere on April 4 at 9:30 a.m. on TV Tokyo and its affiliates.
Text: Jewelpet: Magical Change
Text: 7th Jewelpet season starts airing in April!
Text: A franchise first!! The Jewelpets transform via Magical Change into cute magical girls
Text: Ruby
Text: Labra
Text: Luna
Text: Larima
Text: Jewelpets solve everyone's troubles with magic

The story follows the rabbit-shaped Jewelpet Ruby and the other Jewelpets on their mission to restore the Jewe Castle, which had fallen from the skies into the middle of the town because of humanity's lack of faith in magic. In order to rekindle human's "magic-believing hearts," Jewelpets transform into humans and come down to earth to study them.
The main cast includes: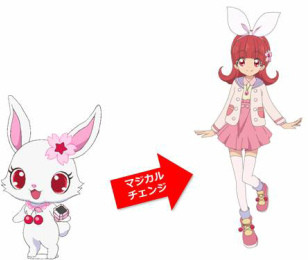 Ayaka Saito as Ruby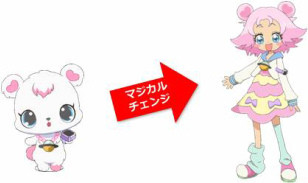 Miyuki Sawashiro as Labra

Ayahi Takagaki as Larima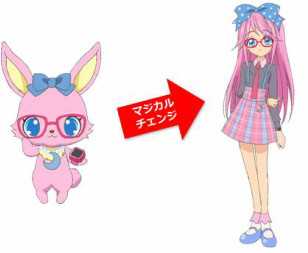 Misono as Luna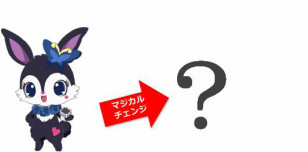 Yuka Iguchi as Luea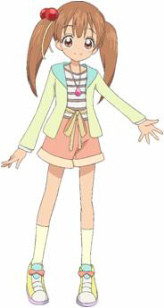 Ari Ozawa as Airi Kirara


Kōtarō Nishiyama as Sakutarō Kirara

Rui Tanabe as Laura Fukuōji
The staff includes:
Magical ☆ Dreamin is formed from members of other musical groups. Dorothy Little Happy's Mari and Mimori perform the opening theme from April to June, GEM's Rana Murakami and Nana Minamiguchi perform the song from July to September, and X21's Mami Nagao and Sakura Tatsuya perform the song from October to December.
Sanrio and Sega Toys launched their Jewelpet character and toy line in 2008, and the first Jewelpet anime followed a year later. Each Jewelpet toy is a stuffed animal; in the storyline, these pets belonged to magicians in "Jewelland" and can use magic themselves, thanks to their round jewel eyes. They study every day to learn how to use magic.
The first Jewelpet anime was followed by Jewelpet Twinkle, Jewelpet Sunshine, Jewelpet Kira☆Deco—!, Jewelpet Happiness, and most recently, last year's Lady Jewelpet.
Source: MoCa News
Image © '08, '15 Sanrio/Sega Toys
Sanrio, Sega Toys/TV Tokyo, Jewelpet Production Committee
---