News

Eiga Precure All Stars Minna de Utau♪ Kiseki no Mahō Film Casts Seiko Niizumi, Kōji Yamamoto

posted on by Rafael Antonio Pineda
Musical-themed film opens on March 19
---
Toei Animation announced on Monday that Seiko Niizuma and Kōji Yamamoto have been cast for the Eiga Precure All Stars Minna de Utau♪ Kiseki no Mahō! (Precure All Stars The Movie: Everyone Sing♪ Miraculous Magic!) anime film. Toei Animation unveiled the visuals for their respective characters.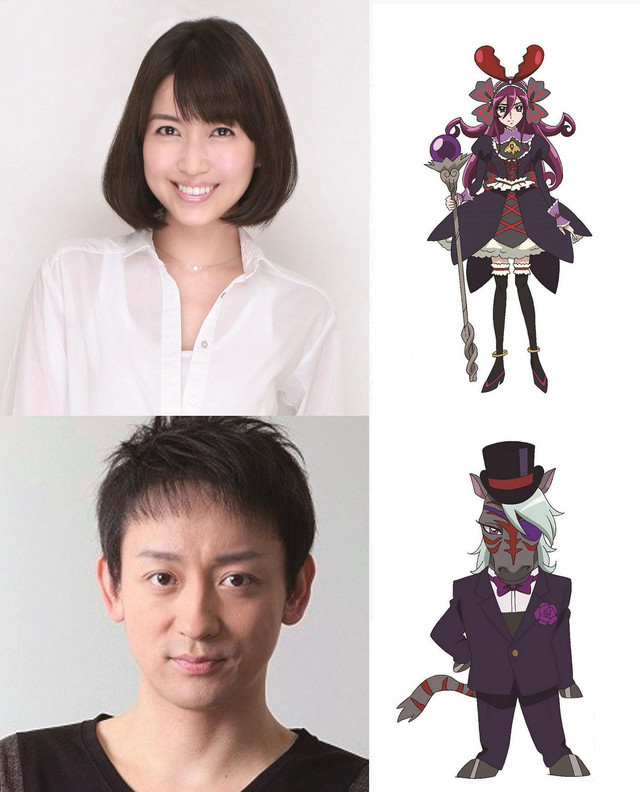 Niizuma (top photo) will play the villain Sorciere, while Yamamoto (bottom photo) will play Torauuma, Sorciere's servant. The film will have a musical theme, and both Niizuma and Yamamoto have been active in performing in musicals. Niizuma has appeared in performances of Les Misérables, Miss Saigon, and Marie Antoinette, and Yamamoto has similarly appeared in performances of Les Misérables, as well as Rent, and Cyrano.
Yukinojo Mori wrote and composed seven new songs for the film.
The film's official website describes the story:
Mirai and Rico come to the human world to play, but are separated when the witch Sorciere and her servant Torauuma suddenly appear. Their aim is to acquire the tears of the 44 Precure girls, using them for her "Most Evil Magic." Only the friendship of all 44 Precure girls will allow them to protect the world.
The website previously streamed a trailer for the film last week.
Toei Animation unveiled a new visual for the film.

The film will open on March 19.
A Precure All Stars film has opened every March since 2009. Like the seven previous Precure All Stars films, the new film will feature the characters from all Precure television series.
Last year's film, Eiga Precure All Stars: Haru no Carnival (Precure All Stars the Movie: Spring Carnival), opened in Japan on March 14, 2015.
Sources: Anime! Anime!, Comic Natalie
---