News

Tsukiuta TV Anime About Anthropomorphized Months Premieres in July

posted on by Rafael Antonio Pineda
Theme song details, new visual also unveiled
---
The official website of Tsukiuta. THE ANIMATION, the television anime adaptation of a music and original drama CD series about anthropomorphized months, revealed the anime's July premiere, theme song single, and a new visual on Tuesday.

The anime's theme song single will ship on August 26, and will contain two as-yet untitled theme songs — one each from both the Six Gravity and Procellarum idol units — as well as the instrumental versions of both songs. A limited edition of the single will bundle a stuffed toy of the franchise's mascot, Shirota.
The official Twitter account of the anime also revealed three character design lineart for Kakeru Shiwasu, Koi Kisaragi, and Haru Yayoi.



Tsukiuta has two versions — a male version and a female version. The male version centers around the Tokyo idol unit Six Gravity (composed of characters representing December to May) and the sibling rival unit Procellarum (composed of idols born in Western Japan and representing June to November).
Unlike the male version, which is set in modern Japan, the female version is set on another world. The people of this world live in a separate dimension from people of Earth. However, they manage and guide the spiritual energy of Earth people, thus converting it into life energy and maintaining a relationship of co-existence and co-prosperity between the two worlds. The women of this world are known by many on Earth as "goddesses." The six characters (representing December to May) are students at a school that gathers talented individuals striving to become goddesses.
The characters include:
Six Gravity (with voices listed):
Yuuki Kaji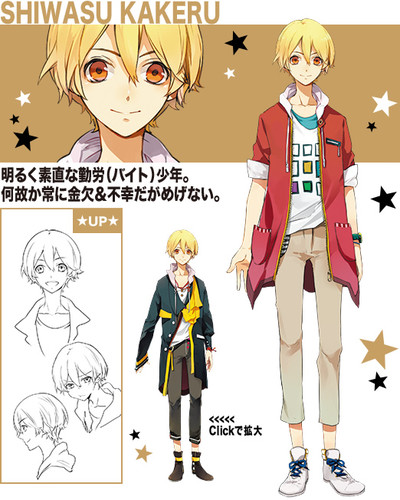 Kousuke Toriumi

Toshiki Masuda

Tomoaki Maeno

Yoshimasa Hosoya

KENN

Procellarum:
Shouta Aoi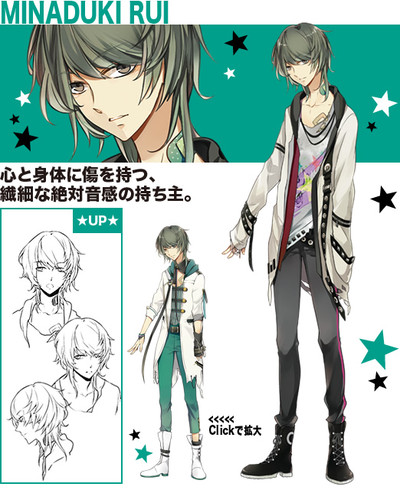 Wataru Hatano

Tetsuya Kakihara

Takashi Kondo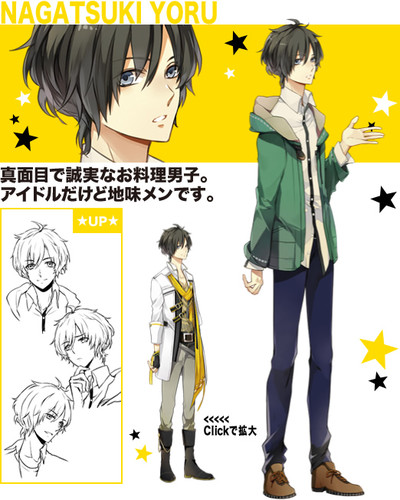 Kensho Ono

Ryohei Kimura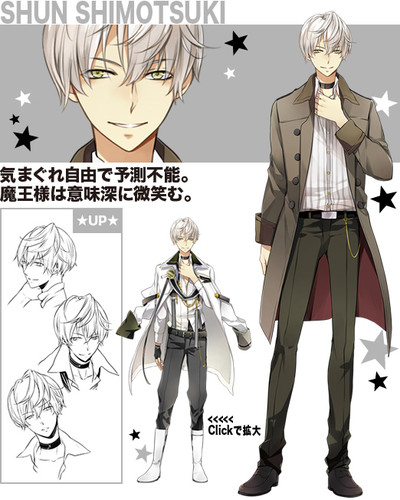 Student goddesses:
Hisako Kanemoto

Asami Imai

Mako

Rumi Ookubo

Ai Nonaka

Yumi Uchiyama

The 12 male characters are already confirmed to be reprising their roles for the anime. The website also lists Masahiro Yamanaka and Yasuhiro Mamiya as cast members.
The franchise already inspired vocal music CDs, duet CDs, drama CDs, a DVD of a fan festival with the cast, and an artbook.
Itsuro Kawasaki (Arc the Lad, Rental Magica, Sengoku Basara: Samurai Kings) is directing the series at Studio Pierrot, with scripts by Sayaka Harada (Library War, Nura: Rise of the Yokai Clan, STARMYU). Yukiko Ban (.hack//Intermezzo, .hack//SIGN, Dusk maiden of Amnesia) is adapting Jiku's original character designs for animation. Fujiwara (MOVIC) is credited as the original creator.
[Via Nijimen]
---