×
remind me tomorrow
remind me next week
never remind me
Subscribe to the ANN Newsletter • Wake up every Sunday to a curated list of ANN's most interesting posts of the week.
read more
News

Shin Godzilla Film, Kochikame Manga Win Seiun Awards

posted on by Rafael Antonio Pineda
---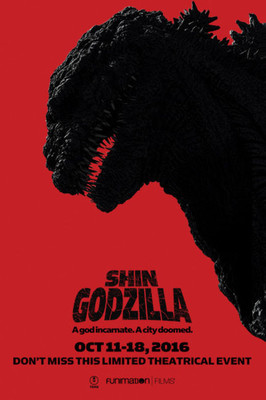 The 56th Japan Science Fiction Convention (Nihon SF Taikai) announced the winners of the 48th Seiun Awards on Saturday. The members of the 56th Japan Science Fiction Convention at "Donburacon-LL" in Shizuoka in Shizuoka Prefecture voted on the winners from April 2 to May 28. The awards ceremony will be held at Donburacon-LL on August 26.
Shinji Higuchi and Hideaki Anno's Shin Godzilla film, Yasumi Kobayashi's Ultraman F novel, Osamu Akimoto's Kochira Katsushika-ku Kamearikouen-mae Hashutsujo (Kochikame) manga, artist Naoyuki Katō (The Legend of the Galactic Heroes mechanical design), and voice actress Haruna Ikezawa's SF no S wa, Suteki no S ("SF" IS "SUTEKI FICTION") won awards.
"Seiun Shō" literally translates to "nebula awards," but the Japan SF Con's Seiun Awards are more akin to Worldcon's Hugo Awards, in that the members of each respective convention vote on the winners. There is another set of awards, the Science Fiction and Fantasy Writers of Japan's Nihon SF Taishō honors, that are the rough Japanese equivalent of the Science Fiction and Fantasy Writers of America's Nebula Awards. Like the Hugo Awards, the Seiun Awards honor all forms of speculative fiction — including but not limited to science fiction — and related materials.
Previous winners of the Seiun Awards include Girls und Panzer, Knights of Sidonia, The World of Narue, Bodacious Space Pirates, Range Murata, Masamune Shirow, Makoto Shinkai, Fullmetal Alchemist, Gundam: The Origin, 20th Century Boys, Summer Wars, Card Captor Sakura, Madoka Magica, Pacific Rim, Space Battleship Yamato 2199, Moyashimon, and more.
This year's winners include:
Best Japanese Long Story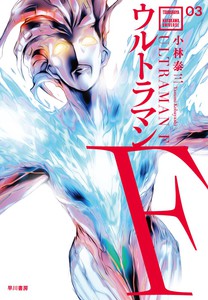 Ultraman F
By Yasumi Kobayashi
Hayakawa Publishing
Best Japanese Short Story

"
Saigo ni Shite Saisho no Idol
" (Last and First Idol)
By
Gengen Kusano
Hayakawa Publishing
Best Translated Long Story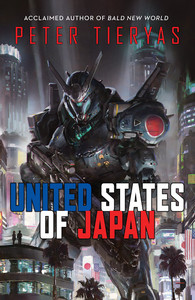 United States of Japan
By Peter Tieryas (translation by Naoya Nakahara)
Hayakawa Publishing in Japan, Angry Robot in the United States
Best Translated Short Story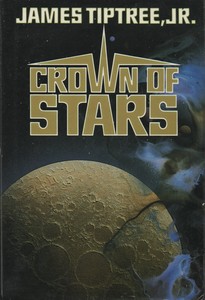 "Backward, Turn Backward" from the Crown of Stars short story collection
By James Tiptree, Jr. (translation by Kazuko Onoda)
Hayakawa Publishing in Japan, Tor Books in the United States
"Simulacrum" from Lightspeed magazine
By Ken Liu (translation by Furusawa Hoshimichi)
Hayakawa Publishing in Japan


Best Dramatic Presentation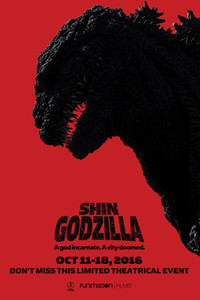 Shin Godzilla
Directed by Shinji Higuchi and Hideaki Anno
Best Comic

Kochira Katsushika-ku Kamearikouen-mae Hashutsujo (Kochikame)
By Osamu Akimoto
Shueisha
Best Artist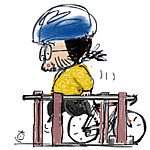 Naoyuki Katō (The Legend of the Galactic Heroes mechanical design)
Best Nonfiction

SF no S wa, Suteki no S ("SF" IS "SUTEKI FICTION")
By Haruna Ikezawa
Hayakawa Publishing
Free Section

The official naming of the 113th chemical element Nihonium
(The award will go to the Element 113 Research Group led by Group Director Kosuke Morita of the RIKEN Nishina Center for Accelerator-Based Science Research Group for Superheavy Element.)
Source: Anime! Anime! (Katsunori Takahashi)
---