News

Muv-Luv Alternative Launches on Steam in September

posted on by Karen Ressler
Visual novel localization was funded on
Kickstarter
in 2015
---
The Muv-Luv Kickstarter page announced on Tuesday that the English translation of the Muv-Luv Alternative visual novel will launch on Steam in September. A beta version of the game is already available to Kickstarter backers through BackerKit.
After Muv-Luv Alternative is available on Steam, the staff will resume development on all Muv-Luv games for PlayStation Vita.
Publisher Degica and developer Ixtl launched the Kickstarter to localize Koki Yoshimune's Muv-Luv (Muv-Luv Extra and Muv-Luv Unlimited) and Muv-Luv Alternative visual novels in September 2015. The campaign met its initial goal of $250,000 within eight hours. The campaign went on to meet all of its stretch goals, including its goal to publish an English PC port of the "Photon Melodies" and "Photon Flowers," and its goal to offer physical copies Muv-Luv Alternative Codex art book. The campaign ultimately raised US$1,255,444.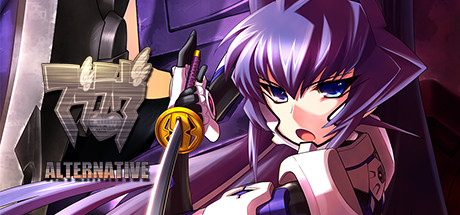 The campaign was focused on a PC/Steam localization of the three games, but will offer Android and PlayStation Vita ports for both games because it met its US$500,000 stretch goal. Japan will also get the PlayStation Vita port.
Muv-Luv Extra and Muv-Luv Unlimited launched on Steam in English last July.
Thanks to Invalidname for the news tip.
---