News

Bakugan's Spin Master Reaches Settlement in Lawsuit Against Screechers Wild!

posted on by Rafael Antonio Pineda
Alpha Group no longer sells Screechers Wild! toys in U.S., U.K., Canada
---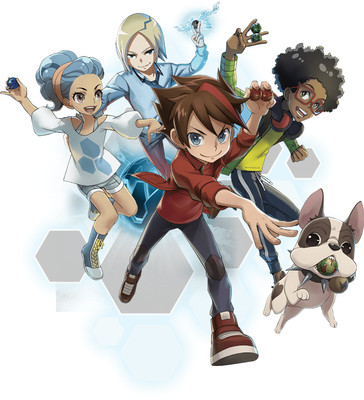 Canadian toy and media company Spin Master announced on January 14 that it has reached a settlement in its lawsuit against Alpha Group US, LLC, Alpha Animation, and Toys Limited. Alpha Group agreed not to sell its Screechers Wild! products in Canada, the United Kingdom, and the United States (the three countries where Spin Master filed proceedings) after January 31.
In the original lawsuit, Spin Master alleged that the Screechers Wild! products infringe on Spin Master's patent for Bakugan toys, specifically its worldwide patent for the magnetic transformation feature in Bakugan toys.
Spin Master has also filed separate patent infringement claims in China against GuangZhou Lingdong Creative Culture Technology Co. Ltd for its Eonster Hunter toys.
The Bakugan franchise is based on Spin Master and Sega Toys' combination of metal cards and marble-like magnetic toys that automatically transform into figures during gameplay. The franchise has been a bestseller in North America, and it won honors at Toy Fair's annual Toy of the Year Awards in 2009. Spin Master debuted the new television animation series Bakugan Battle Planet in December, and it is airing in the United States on Cartoon Network and in Canada on Teletoon.
Cartoon Network began airing the first Bakugan Battle Brawlers anime series in the United States in February of 2008. Three sequel television series — Bakugan Battle Brawlers: New Vestroia, Bakugan Gundalian Invaders, and Bakugan: Mechtanium Surge — followed, the last of which premiered in Canada and the United States in 2011. Baku Tech! Bakugan Gachi, a spinoff series adapting a manga by SHINGO, premiered in Japan in 2013.
Alpha Group U.S. is the American subsidiary of Chinese toy and entertainment company Guangdong Alpha Animation and Culture Co., and Screechers Wild! is based on the Chinese toy franchise Opti Morphs. Both Opti Morphs and Screechers Wild! feature vehicles that transform into animals. While there is a separate Chinese animated series for Opti Morphs, Alpha Group has been releasing unrelated new animated shorts for Screechers Wild!.
Thanks to Tyrell Landsberg for the news tip.
Source: Cision PR Newswire
---