News

Kemurikusa Anime's 'Episode 12.1' Short Streamed

posted on by Jennifer Sherman
12-episode TV anime ended on March 27
---
Director TATSUKI posted "Episode 12.1" for his Kemurikusa anime on Twitter on Wednesday. Similar to previous shorts for the anime, TATSUKI described the short as a "hobby" anime.
irodori's YouTube channel also began streaming the video.
The television anime premiered in Japan on January 9, and the 12th and final 30-minute episode aired on March 27. Amazon Prime Video debuted its "exclusive" early stream of the anime on January 9, and the show also streamed outside of Japan on Amazon Prime Video.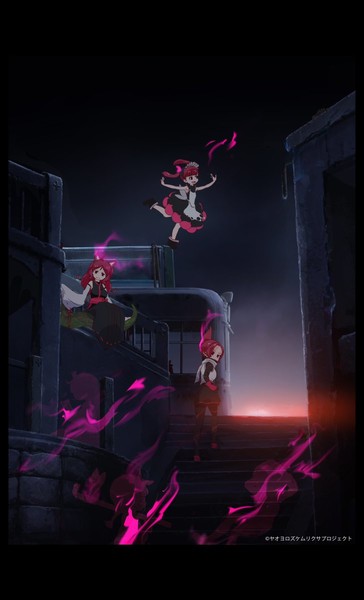 The cast includes:
Mikako Komatsu as Rin


Arisa Kiyoto as Ritsu


Tomomi Jiena Sumi as Rina


Kenji Nojima as Wakaba


TATSUKI and Yaoyorozu, Kemono Friends' former anime director and studio, produced the anime. TATSUKI's fellow irodori members Yoshihisa Isa and Yūko Shiromizu served as the animation director and art director, respectively. Yoshitada Fukuhara, the producer of the Kemono Friends anime, was credited as the animation producer. Nano performed the anime's opening song.
Update: YouTube version of video added.
---