News

Nintendo Switch Console Gets New Model With Longer Battery Life

posted on by Jennifer Sherman
New August model's battery lasts 4.5-9.0 hours
---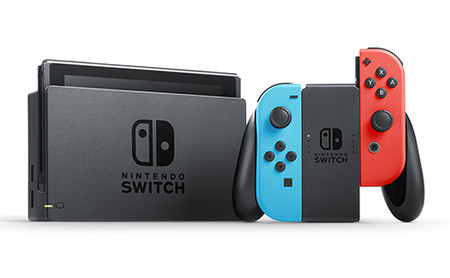 Nintendo announced a new model for the Nintendo Switch console with increased battery life on Wednesday. The new model is slated to ship in mid-August in North America, in late August in Japan, and in early September in Europe. The price of the console will remain the same from the previous model.
The battery in the new model will last for about 4.5 to 9.0 hours of gameplay, depending on the game. For example, the battery is expected to last about 5.5 hours while playing The Legend of Zelda: Breath of the Wild. In comparison, the battery in the current model last for about 2.5 to 6.5 hours of gameplay. Players can use the current model with The Legend of Zelda: Breath of the Wild for about three hours before it needs to be recharged.
The battery on the newly announced Nintendo Switch Lite handheld system will last for about three to seven hours of gameplay. Players can expect to be able to play The Legend of Zelda: Breath of the Wild for about four hours before needing to recharge. Nintendo will release the system on September 20.
Nintendo also announced new colors for Joy-Con controllers on Wednesday. One set will include blue and neon yellow controllers, while the other new set will include neon purple and neon orange controllers. The sets will cost US$79.99, and they are slated for release in North America on October 4.


The Nintendo Switch console launched worldwide on March 3, 2017. Nintendo reported in April that the console has sold 34.74 million units worldwide as of March 31.
Sources: Nintendo's Japanese and English websites, Nintendo of America's Twitter account via Siliconera
---