Daphne in the Brilliant Blue on Sale Today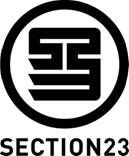 Also New J-horror Double Feature from Switchblade Pictures
HOUSTON, September 8 2009 – Section23 Films, America's fastest-growing anime distributor, is pleased to announce the the Sentai Filmworks DVD release Daphne in the Brilliant Blue Collection 2 goes on sale today, as does the live-action Japanese horror double feature Slit Mouth Woman / Zombie Dead from Switchblade Pictures.
Daphne in the Brilliant Blue is a "fun, funny, and fast-paced piece of nonsense" (DVD Verdict) featuring sexy super-agents and plenty of action. Now, with the second 13 episode collection, fans can follow this madcap thrill ride to the bitter end – and beyond!
SYNOPSIS: Maia is having a very bad day. Her life-long dreams to join the elite Ocean Agency wither and die, when, despite everyone's high expectations, she fails the entrance exams. Then, with the loss of her student status, she gets evicted! Penniless, homeless, and unemployed, Maia finds herself in the middle of a shoot-out between fugitive convicts and the Nereides ─ sexy agents who only take the most high-paying and dangerous jobs. Desperate, Maia takes the first job offered to her: to take a starring role in the next Nereides operation ─ as bait!
Title: DAPHNE IN THE BRILLIANT BLUE COLLECTION 2
Running Time: 325 mins.
Age Rating: TV PG
Language: English, Japanese with English Subtitles
CAT: SF-DBB100
UPC: 702727201820
Published by: Sentai Filmworks
Distributed by: Section23 Films
Pre-Book Date: 8/11/2009
Street Date: 9/8/2009
Format: DVD
SRP: $39.98
New from Switchblade Pictures, we have Slit-Mouth Woman / Zombie Dead Double Feature on DVD. It's a live-action gore-fest straight from Japan with two times the action, two times the terror, and two times the hot babes of any single horror disc available today.
SLIT MOUTH WOMAN SYNOPSIS: Her First Stab at Stardom Ended Gruesomely…Now She's Back on the Cutting Edge! As a brutal serial killer terrorizes Japan, an aspiring young journalism student makes a horrifying discovery. Could the murders be related to a missing woman, a singer whose nightmarish mutilation ended a promising career? The trail leads to an artist whose best work ALWAYS ends up on the cutting room floor! Blood will flow and the music of the night will play as the ultimate hack slashes her way through the critics in SLIT MOUTH WOMAN!
ZOMBIE DEAD SYNOPSIS: When the Sleeper Awakes…The Ultimate Nightmare Begins! A female cop wakes from a coma only to discover herself in a bizarre hospital where flesh-eating zombies stalk the halls and all the remaining humans have had their memories wiped clean! Is this a bizarre scientific experiment? Or a small part of a greater holocaust? All she knows is that in order to stay alive, she has to find a way to stop the woman-eating monsters from doing what they do unnaturally! But how can you stop something that's already died? Dead men walking take on the living in ZOMBIE DEAD!
Title: SLIT-MOUTH WOMAN / ZOMBIE DEAD DOUBLE FEATURE
Running Time: 130 mins.
Age Rating: Unrated - V
Language: Japanese with English Subtitles
CAT: SWB-2082
UPC: 702727208225
Published by: Switchblade Pictures
Distributed by: Section23 Films
Pre-Book Date: 8/11/2009
Street Date: 9/8/2009
Format: DVD
SRP: $19.98
About Section23 Films
Section23 Films provides home video marketing and distribution services for a variety of companies, including Sentai Filmworks, Switchblade Pictures, and AEsir Holdings. With its special focus on genre entertainment, Section23 Films distributes some of the very best anime, martial arts, and horror titles on the market today.
---