×
remind me tomorrow
remind me next week
never remind me
Subscribe to the ANN Newsletter • Wake up every Sunday to a curated list of ANN's most interesting posts of the week.
read more
The Gallery
Rem
by Evan Miller,
Wow, it's been a long week. I'll spare you all my usual mini-rant so we can get to this week's guest!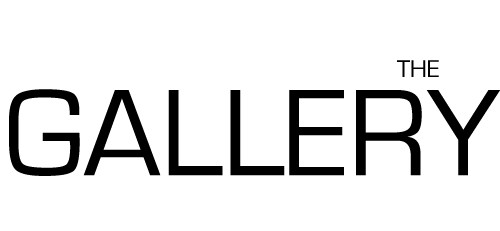 Some of you have probably heard of my guest for this week; she won the first Morning International Comic Competition (formerly Manga Competition) organized by major Japanese publisher Kodansha. To this day, she remains the only North American artist to win the competition, and recently working on the series Vampire Kisses for Tokyopop. Her name is Priscilla, but you probably know her by her pen name...
---

Profile

Nicknames: I actually hate it when people give me nicknames.


Color: gray
Tools of the trade: maru pen, wacom tablet, photoshop cs3!
Something you would invent to make life easier: A baseball bat that can wap anyone anywhere.
While drawing, I listen to: Merry! And the TV.
Guilty pleasure: B movies...
Pet Peeve: People touching my head. Don't touch my head, please. Ever.
The meaning behind "rem": Rapid Eye Movement. Actually, I just thought it was a cute name. No meaning intended...(sorry)

No matter what happens, I will never draw: 800 portraits of Gary Busey. Just not worth it, man.

Kage no Matsuri

 

Aim for Alice
Among all the artists who have been a part of the manga-inspired art world in North America, it is difficult to think of someone who has as unique a view of that world than Priscilla Hamby does. Drawing under her pen name Rem, she is one of the many alumni of Tokyopop's Rising Stars of Manga contest - not to mention the first person to win it. More significantly, she was the first winner of Kodansha's huge Morning International Manga Competition (MIMC), earning her the honor of being the first American from the current generation of American manga-inspired artists to have their work published for a Japanese audience. Although one might expect these accomplishments to give someone a swelled ego, it is clear that Rem is still the same artist she has always been. She still draws fan art like other artists in the community, works hard to find new opportunities, and is clearly satisfied with her life as an artist, despite the challenges it can present. "To me, I believe that manga is a form of storytelling that is bound by a certain cultural element," says Rem, referring to the term that her supporters apply to her while her critics do the opposite. "It's not just an art style, but a creative school of thought. Any two manga can look completely different artistically, but they all have a uniting underlying factor... I think manga possesses something uniquely Japanese about it, and when it comes to making manga, it's not just about copying an art style, it's about understanding where it comes from." Compared to the fervor over the "what manga is" debate - where tempers often run at levels reserved for debates of issues like abortion or immigration - Rem's conceptualization of manga reflects a positive outlook that has a singular, simple point: working in any specific art style isn't off limits to any artist if they put in the time and effort to master it. In response to her success, Rem has never lost sight of the importance of humility, and has never relented in the pursuit of new horizons in her own work. As she puts it, "passion is everything!"

Arc Rise Fantasia fan art
While growing up in in southern Texas, Rem says that art was like a "best friend" to her. "My mother tells me that I started drawing when I was two," says Rem, who would eventually become the first person in her immediate family to work in an art-related field. Despite living in a rural area, she was able to get her hands on a copy of a Ranma 1/2 graphic novel when she was ten years old, and the appeal was almost instantaneous. "The world of shōnen manga was opened before me," recalls Rem. "I loved the fight scenes in shōnen... but the characters were so lovable too. These are all things I still love about my favorite manga." After spending many of her childhood years messing with more juvenile drawings, Rem finally decided to give manga a shot when she read an interview with the creators of the comic GEN 13. "At the time [I read the interview], I was 12, and they were 17," says Rem. "So I thought, if they can do it, I can! So then it became an obsession." Her new obsession helped her shift her style to a more professional one; however, it would be a while before the young artist had enough confidence to apply her skills. She continued to improve through high school, and by the time she was ready to depart for college, she had enough confidence in her skills to pursue an art-related degree in college. That was where she would take the next step towards becoming a success. "When I was in college, and had more peers who could critique my work, I started to see that I wasn't as bad as I thought I was," says Rem, who soon took the words of her professors To Heart in matters of self publishing and promotion. "She kind of told me that I need to get off my ass and start publishing stuff." Right around the time Rem's professors were questioning her drive, her friends were giving her a different kind of push: they told her about Tokyopop's Rising Stars of Manga contest, and encouraged her to toss her hat in the ring.

Devil's Candy (RSOM entry)
By the time the first Rising Stars contest began, Rem was no longer hesitant about sharing her work with others. There was just one problem: by the time she learned about the contest and the requirements for it, the due date was two weeks away. Pushed into a corner, she turned to a friend that she met in an online chatroom named Clint, who usually wrote and drew under the pen name Bikkuri. The two had been friends for a few years by the time the contest rolled around, which meant that the two were well-acquainted with each other's strengths and weaknesses. In the end, they turned to a hobby they share a love for: horror movies. "We wanted a horror story at first," Rem recalls, "but we decided to make a story that was accessible to all readers, so using our horror-oriented character designs as a basis, we developed this devil high school story called Devil's Candy." After spending a week developing the story and characters, Rem buckled down for a solid week of drawing to finish their entry. Basing the concept for the art on random sketches she made while working in her painting class, she managed to finish the story and sent it off to Tokyopop. The duo were shocked that they actually finished everything on time, but that shock was nothing compared to the one they got when they discovered that their submission had been selected as the winning entry. Rem described the win as a moment of "crazy happiness" blended with "disbelief" at their accomplishment. Fittingly, their partnership would foreshadow a whole lot more than success in art; Rem refers to Bikkuri as her "other half," and the two of them are currently living together as a couple. Despite having a personal relationship, the two are still partners on the majority of Rem's original sequential art, and she's not shy about surrendering writing duties to Bikkuri. "I used to write," she says, "but I decided to give it up because I suck at it, so we are a perfect match!"
While most discussions of Rem's work center around its proximity to the term "manga," the building blocks of her work relate back to a point from which many prominent manga-ka begin their own stories. That point is the act of "image training," or testing various palettes and angles to find a look that expresses the right feel for the piece. "I usually do a sketch on paper, like a thumbnail first," says Rem. "Then I scan it and move to a program like SAI Painter or Corel Painter to draw a cleaner sketch of the illustration. Then I do an under painting in Photoshop to set the mood and palette, then finish it in either Photoshop or in SAI, whichever suits the picture most." In terms of working on manga for others and collaborating with writers, Rem cites her experience doing commissions - an experience that most artists can relate to - as what has helped her gain the most experience in drawing manga and comics professionally. "I've done commissions since high school, so I've had plenty of practice when it comes to taking someone else's ideas and making the most I can of them," says Rem. Although she admittedly enjoys working with other writers, it should come as no surprise that she feels most comfortable working with Bikkuri. "We're very much a team on what ever we work together on," says Rem. "Since we're so in tune with each other, we work pretty seamlessly."

Kage no Matsuri
Perhaps their ability to work together so well was exactly what Rem and Bikkuri needed to craft the short story that would end up earning the duo international recognition. In the aftermath of her
Rising Stars
win, Rem stayed humble and turned her attention to other jobs, working for a UK-based game developer on a PC game called
Fate of Ages
. Ironically, it was once again friends that would tell her about another big opportunity: an international manga contest organized by Japanese publishing conglomerate Kodansha called the
Morning International Manga Competition
. The competition prize for
MIMC
was especially enticing - the chance to have your own short manga published in the pages of the Japanese manga monthly
Morning two
. "[Bikkuri and I] decided to use a pre-existing story for
MIMC
," says Rem, who brought in two characters from one of Bikkuri's stories to fulfill character roles for an experiment that she was itching to try: a dialogue-free narrative that relies on a richer inking style. For references, she looked at photos of the mountains in Japan and read up on Japanese legends concerning spirits. Compared to the breakneck pace that came with her
Rising Stars
entry, being able to pace her work for
MIMC
and experiment with her style at the same time made the project "a blast to work on" in Rem's eyes. She submitted the project - now known as
Kage no Matsuri
- to Kodansha, unsure of what to expect. Finally, an e-mail arrived in her inbox announcing that Kodansha editors had picked their story as the Grand Prize winner. "The win had a different impact than the
Rising Stars
competition," says Rem. "This was more like a 'wow, we're going to be published in Japan!' kind of feeling. It meant so much to us!" Although
Kage no Matsuri
was the only work of theirs that Kodansha published, the chance to meet Kodansha's editors and win
MIMC
was yet another sign that Rem's style had truly come into its own.
The accolades that Rem has earned continue to help her out in terms of finding work. Recently, she finished drawing the second volume of the manga adaptation for the Ellen Schreiber series Vampire Kisses, and also contributed as an artist for an anthology based on NHK's iconic Domo character. While she appreciates the work, Rem admits that such projects come with a very different set of challenges. "Working on licensed work has been a bit tiring for me," says Rem, "just because it's so long term. I like short term projects." Despite her success, Rem shares a kinship with many other manga-inspired artists in North America, devoting time to fan art, original art, and a handful of commissions that she works on as time allows. "I'm currently working on a bad ass pitch for a new manga series that I hope will blow everyone out of the water," says Rem, who has continued to shop project proposals to publishers in addition to her usual pile of work. "Hopefully with the good fortune I've had with publishers, I'll be successful." Her drive is one of the reasons that she insists that working for a Japanese publication - and the notorious deadlines that come with it - is still something she would consider if the opportunity presented itself. Much like her position on the "what is manga" debate, Rem continues to approach the artist's life with humility and the belief that she can put her skills to work in any nation, market, or context, despite whether or not people argue about its authenticity. "I would say that [manga creators] are at an advantage in Japan just because it's such a new thing here," says Rem in response to the debate over the future of manga by western creators. "People in my age group might not have grown up with the culture of manga, and those same people might be the ones deciding what manga is or isn't for Americans. I think it would be nice if people decide if a comic is good or not by how well the story is told, and take any 'Japanese-ness" it might have as sort of a bonus." Rem may not be a household name around the world like some Japanese manga creators, but if her drive and passion are any indication, it is undeniable that she - and other international manga artists like her - will continue to strive for something greater, no matter how their work is labeled.


---


Vampire Kisses
ANN: Tell us about your work on Vampire Kisses and Domo. How did you get involved in these projects, and what has made both of them unique?
Rem: Tokyopop approached me about Vampire Kisses because of my RSOM winning entry. It was my first really long term manga project, and there was so much that I had to learn from it, just as far as publishing manga goes. Especially when it came to working with deadlines and an editor. I was at first approached to do one short story in Domo along with a few other artists, but it turned into a larger project for me. I think Domo was most unique for me for the fact that I had never made colored comics before. That took some getting used to...

ANN: What is the story behind Summer Despair? What inspired the crossover between beauty and the macabre that defines the piece?
Rem: Ah, well, that one is actually a fan art picture for the series, Sayonara Zetsubou Sensei. It was just kind of my take on a typical "swimsuit" theme, you know, nice and festive and stuff. I've always loved to mix beauty/humor with the macabre. It's my favorite kind of subject matter!
ANN: You've accomplished quite a lot in your career thus far. What kind of experiences and challenges have surprised you along the way (i.e. hurdles you weren't expecting, etc.)? How have those experiences shaped your vision of where you expect to go in the future?
Rem: One challenge that I wasn't expecting when I started Vampire Kisses was drawing manga quickly. I never really had to draw and ink as fast as possible before, and it was tough for me because I tend to be overly meticulous sometimes. I realized, though, that everyone has to draw quickly - as quickly as possible - and that it was just going to be something I'd have to overcome, especially if I ever want to be serialized. I never expected something so simple to be such a hurdle.

Summer Despair (Sayonara Zetsubou Sensei fan art)
ANN: Bikkuri, your boyfriend and partner in crime, has contributed as a writer to many of your works. Has maintaining business and personal relationships with the same person been a challenge? What advice would you give to other artists that might be considering working with someone close to them?
Rem: Yeah, I suspect that it could be really tricky for some people who don't have, like...the most super awesome partner in crime ever. I've been really fortunate to be in a relationship with someone who shares all the same interests and passions as I do to the point where it could be considered scary. So to answer your question, no, it's never really been a challenge, more of a journey as we both work off of each others strengths and inspire each other. As far as advice goes: always be honest, try to think of the other before yourself, and in a pinch, little presents never hurt.
ANN: What kind of story would you like to do for your next sequential manga and why?
Rem: Pretty much as long as my next project is one that doesn't involve people sitting in rooms talking at each other, I'm happy. So the story I'm developing right now is sort of a horror story with tons of action and suspense and blood and violence and some hot chicks, too, 'cuz hot chicks are totally rad.

Aim for Alice
ANN: When you won the first Morning International Manga Competition, judge Eiichiro Shimada made this comment about the contest results:
"When I read all the submitted works, what surprised me was that the submissions we received are not as diverse as works for other Japanese manga competitions, even though this is an international competition. Manga includes everything such as superhero comics and European comics etc. Even if the style of the work looks different from manga, it is manga as long as the creator thinks it is manga. Even if the content is unusual for manga, it is manga as long as the readers think it is. In Japan, manga has developed that way."
What are your thoughts on this quote? How important do you feel terminology is in defining what a comic/manga/graphic novel etc. is?
Rem: As I mentioned before, "manga" means something different to a Japanese audience versus a global audience. I'm sure most of the people who entered the contest were thinking of something with a "traditional" manga look or something with a Japanese flavor. In America, that sort of terminology can be really frustrating for some creators who draw "too much like manga" for some publishers and "not enough like manga" for others. Of course, different publishers are looking for different things, but in terms of the work itself, I don't think terminology is very important at all.
---
If you'd like to check out more of Rem's work, you have a lot of options. You can check out her official site, Black Moon Tides, which also includes content from Bikkuri. She maintains a Deviant Art here as well.
The first two volumes of Vampire Kisses can be purchased from Amazon here or from Right Stuf over here. Domo is also available on both sites. If you would like to read Kage no Matsuri, check it out on the MIMC page here.
---
Are you an aspiring manga artist looking for some extra page views? Do you have a friend or loved one who draws extremely good original manga but needs a boost? Don't just sit there! Submit two links to your work, including one original piece (no file attachments please! File attachments will crammed into a plane for 11 hours next to a fat guy), to evan [at] animenewsnetwork dot com, and YOU could be featured in a future Gallery column!
All works © Rem.
---
discuss this in the forum (3 posts)
|