Interest

Ultraman Monster Eleking Gets a Sexy Makeover

posted on by Yattar Japan
---

Figure and toy company Plex will be releasing a figure of famous Ultraman monster Eleking personified as a beautiful woman. Tentatively titled "Ultraman Monster Personification Project Eleking," the figure will be released in late December.

Officially approved by Ultraman production company Tsuburaya Productions, the "Ultraman Monster Personification Project" series aims to transform the famous monsters of Ultraman into beautiful women while still remaining recognizable as the iconic monsters. The first release turns Eleking into an ennui-laden woman dressed in the monster's trademark colors and patterns. Ultraman monster Red King is planned as the second entry in the series.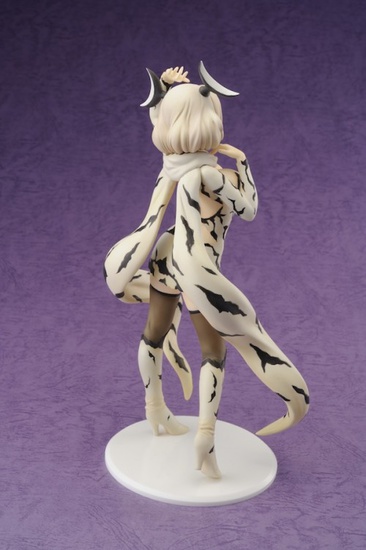 The 9-inch-tall figure was created by sculptor Inamura Kabutomushi Santaro. It retails for 9,450 yen (about US$95).
For comparison, a traditional figure of Eleking was released under Bandai's ULTRA-ACT figure line in 2010.

Links:
Guinness Certifies Ultraman as TV Show With Most Spinoffs
Ultraman Manga With Schoolgirl Leads Launches on Web
Courtesy of

---