Interest

Something is Missing in This Week's One Piece Color Art

posted on by Bamboo Dong
This week's One Piece color art looks pretty cool. But if you look closer, you'll realize that something... isn't quite right about it. See if you can spot it for yourself:

Can't spot it? Artist Takumi, former winner of Weekly Shonen Jump's best new artist award, drew this helpful guide: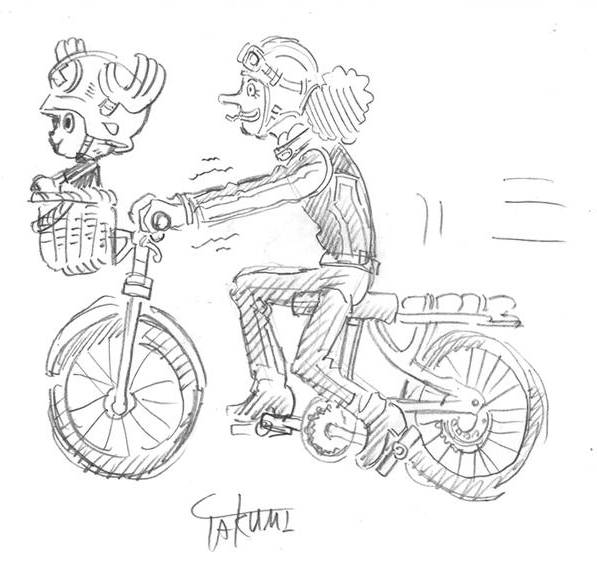 It seems as though part of Usopp's bicycle is missing. Either that, or Nico Robin and Nami are providing enough counterweight that his newfangled two-piece bicycle might actually work.
[Via Hachima Kikō]
---
RightStuf - Anime, Manga and More