Interest

Love Live! Collaborates with Japanese Domain Registry

posted on by Eric Stimson
Wallpapers, clear files, scrolls and more available as prizes
---
The Japanese Internet domain registration site onamae.com (お名前.com) is launching a collaboration with Love Live! The School Idol Movie. Visitors who use the site to register for Internet domains or servers will receive several exclusive prizes.
Those who register domains will receive a clear file featuring one of the Love Live! girls. There are a total of nine different files. Those who register a domain and apply for a server will get a clear file featuring all nine girls.

Visitors who register a domain, apply for a server, and choose the 12-month payment option will receive a size B2 (about 28 x 20'') wall scroll in addition to two clear files.

Those who apply for a server and choose the 12-month payment option may win a Bluetooth keyboard featuring the Love Live! cast. Ten winners will be chosen via lottery.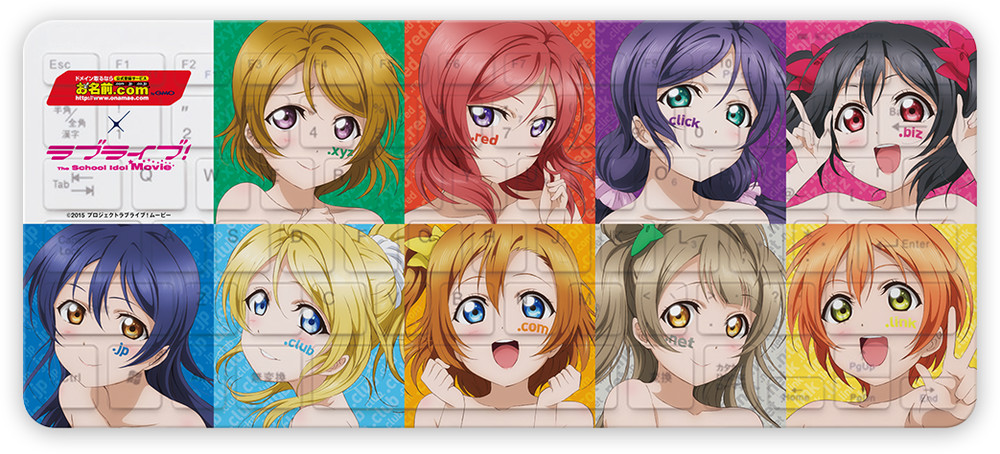 Finally, anyone can download two Love Live! wallpapers at onamae.com. One features the same portraits as the other prizes, while the other has not yet been revealed.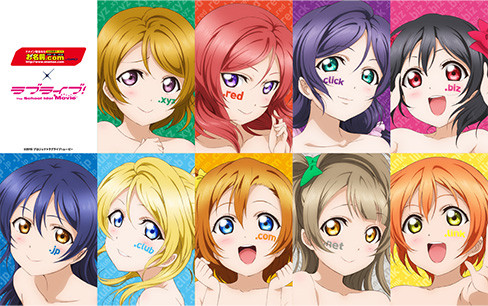 onamae.com is Japan's largest Internet domain registry and rental server service; the promotion also celebrates the site reaching 10 million registered domains. Love Live! The School Idol Movie premieres on June 13, while the promotion lasts until August 7. To register a domain or server, visit the campaign page.
Among the domains that are available for registration is .moe.
[Via Otasuke; Images from onamae.com]
---