Interest

The Grudge Event Invites Couples to Bond in Fright

posted on by Eric Stimson
Explore spooky hospital, theater, or monkey park
---
If you've ever watched a scary movie or visited a haunted house with other people, you know that being terrified brings people closer together, sometimes in more than one way. An upcoming event in three Japanese cities will capitalize on this frightened intimacy to (hopefully) start some relationships.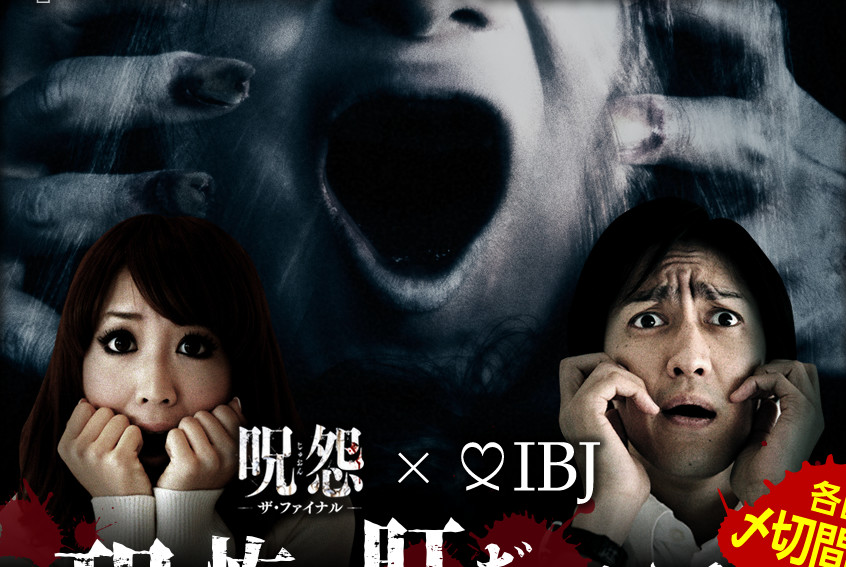 The event, called Kimodameshi Con ("Courage Test Con"), takes place in the Hatsudaitama Hospital Studio in Tokyo, the Sekaikan theater in Osaka, and the Monkey Park in Inuyama. The story goes that each of these places has been abandoned after a murder was committed there... but some foolish events organizer has chosen them for a meetup, unaware of the curse placed on it by the murder victim. Attendees are split into groups of ten, with five men and women each, and search for a missing boy through the darkened hallways with only a note as a guide. Along the way they'll encounter creepy, vengeful ghosts straight out of the Ju-on (The Grudge) franchise, and perhaps start a "Grudge match."
Kimodameshi Con is open to men ages 20 to 36 and women ages 20 to 34. The fee is 6,500 yen ($52.70) for male participants and 4,300 yen ($34.90) for female ones (although it drops by 5,000 yen for early applicants). The Tokyo event occurs on June 20, 21, 27 and 28, while the Osaka event takes place on June 13 and the Inuyama event takes place on June 20. The Tokyo and Osaka events are held at 3, 5:30 and 8 PM, while the Inuyama event is only held once at 6 PM. 960 members can register for the Tokyo event, compared to 240 at the Osaka theater and 300 at Monkey Park. The numbers of each gender are capped at half of the total. Scaredy-cats can choose which horror level they're comfortable with, 1 through 3 (except in Inuyama).
This matchmaking event promotes the upcoming installment in the Grudge series, Ju-on: The Final, which premieres on June 20. It builds off of the success of last year's event, which promoted Ju-on: The Beginning of the End, and accommodates three times as many attendees as that one did.
[Via Kai-You and Kimodameshi Con official website]
---