×
remind me tomorrow
remind me next week
never remind me
Subscribe to the ANN Newsletter • Wake up every Sunday to a curated list of ANN's most interesting posts of the week.
read more
Interest

Shibuya Sees Chaos After Halloween Crowd, Super Citizens Clean Up Morning After

posted on by Carlos Cadorniga
Japan is no stranger to the mischief that can take place on Halloween night, and Shibuya looks to have suffered the brunt of it.

Opting for tricks rather than treats, a costume-clad crowd of people celebrating Halloween in Shibuya caused quite the commotion amidst all their partying. The mass of people clogged up the Shibuya intersection, with Shibuya station receiving very long ticket lines.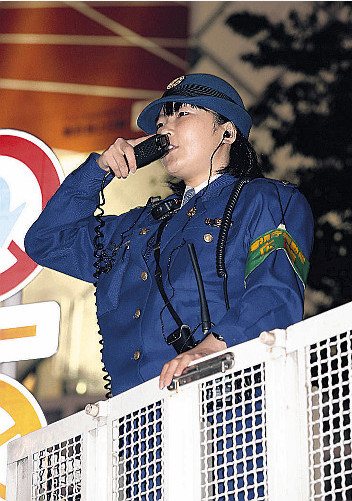 Local police struggled to contain the crowd as the night went on, taking to the microphone and demanding that the party goers calm down. A 25-year-old unemployed man was arrested after he obstructed police activity and even assaulted an officer.

街汚くするならハロウィンなんかやめちまえー! pic.twitter.com/o3V5UyO635

— あゆか (@ayuka6223) October 31, 2015
Tweet: "We shouldn't have Halloween if it messes up our city like this!"
While Halloween night proved to cause a ton of trouble for the city of Shibuya, some friendly superheroes offered to help clean up the chaos the day after. Several citizens—with many dressed as American superheroes like Batman, Superman and Spider Man, among others—arrived on November 1 to help clean up the mess left behind by the party.
夜の後始末、、 子供がやってる、、 考えさせられます。 pic.twitter.com/uN0oa74FdU

— 渋谷 優汰/DJ U-TA (@YutaShibuya) October 31, 2015
Tweet: "Even children are cleaning up after tonight. It makes you think...
Even un-costumed citizens from adults to children alike helped out in picking up trash and litter across the streets.
Halloween is a recent celebratory transplant in Japan. The Japan Anniversary Association estimates that the holiday brought in 110 billion yen (US$908 million), beating out the well-established Valentine's Day.
[Via Hochi, Anime! Anime!, Yara-On!]
---