Interest

Moe Grand Prix Seeks to Anoint the Cutest of Them All

posted on by Eric Stimson
Includes regional, organizational mascots as well as personal characters
---
Japan is full of moe characters, as any visitor to the country knows. Besides the steady stream of anime and manga featuring them, cities, prefectures, companies and organizations of all kinds design their own moe characters to act as appealing mascots for their services or attractions. Even humble neighborhood clubs or cafes will post a picture of a cute girl outside to lure customers in or at least catch the eyes of passersby. To help sift through the crowd and pick out a few gems, the publisher Gakken Plus is holding a Moe Grand Prix.
The contest is split into three categories: regional, businesses/organizations, and personal. It is currently in the application phase, which lasts until October. Voting for the most moe character will begin on September 10 and also lasts until October. The winners will be announced at Anitamasai, an anime festival in Saitama, on October 9. To qualify, a moe character must have their own Twitter account and must "spread love and [positive] energy." Overly sexualized characters are discouraged. Voters can vote once per day.
Dozens of character profiles have already been posted on the website; here are a few samples.


Sui Kizakura, the mascot for Yurihonjō, a city in Akita Prefecture



Mai Igarashi, the mascot for Iga, a city in Mie Prefecture with a strong ninja heritage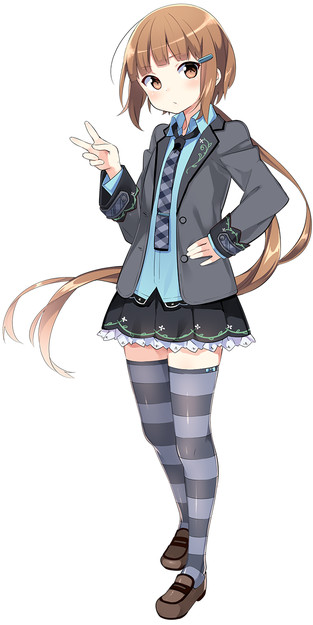 ConoHa Mikumo, the mascot for the virtual private server ConoHa





Izumi and Izumi Matsumoto, the anthropomorphized razor and tool mascot sisters, respectively, of Izumi Products. (Their names use different writing systems.)



Uemoe, an officer in the "moe military"



Manaka Kantō, an unofficial character hailing from "the middle of Kantō."
The contest was inaugurated to celebrate the 35th anniversary of the magazine Animedia and the 200th issue of Megami Magazine.
Megu Aoshima, a young pearl diver representing the seaside community of Shima, is also on the ballot; she weathered a fair bit of controversy in 2015 from real pearl divers who do not feel she appropriately represents them. The textboard 2channel hosts an annual poll, Saimoe, to determine the most moe character in anime.
Source: Moe Chara Grand Prix 2016 official website via Nijimen; Images from Igarashi Mai official website, Sui Kizakura official website, ConoHa official website, Matsumoto Izumi Project and Twitter (2)
---