×
remind me tomorrow
remind me next week
never remind me
Subscribe to the ANN Newsletter • Wake up every Sunday to a curated list of ANN's most interesting posts of the week.
read more
Interest

200+ Voice Actors Choose Top 25 of Their Own in TV Special

posted on by Eric Stimson
---
On January 9, TV Asahi aired Ninki Seiyū 200-nin Honki de Eranda! Seiyū Sōsenkyo ("200 Popular Voice Actors Chose Honestly! Voice Actor General Election"), the results of a poll among over 200 voice actors of the 25 members of their field that they "really think are great." The special attracted significant buzz among seiyuu fans on social media, although as the voting pool consisted of professionals, highly esteemed older actors dominated the results.
Here are the results, along with the roles the program chose as the actor's "representative work":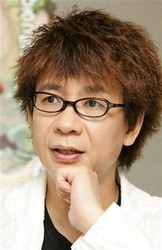 25.
Hiroaki Hirata
(Sanji, One Piece)
25.
Sumi Shimamoto
(Lady Clarisse,
Lupin III: The Castle of Cagliostro
)
The poll was not without controversy. Rina Ikoma, a member of Nogizaka46 and a big anime fan, appeared on the program to represent the younger generation of anime aficionados. However, when it was mentioned that Toshio Furukawa had a role on One Piece (Ace), Ikoma didn't seem to know this. When Furukawa proved it by saying a line in character, Ikoma's voice broke as if she was about to cry. (You can watch the scene here; skip to about 12:25.)

Online reaction against Ikoma was swift and brutal, with many making comparisons to Mari Yaguchi, a member of the idol group Morning Musume who had been unable to answer any questions in a One Piece quiz show in 2012. Ikoma posted an apology for her ignorance on her blog along with a photo of her prostrating herself. For his part, Furukawa didn't seem to mind; he tweeted that he was "happy" at Ikoma's emotional reaction and thanked her for "really loving Ace." Ikoma also had her defenders, who pointed out that she had won a TV One Piece quiz show in July 2016.
January 10, 2017
Junichi Suwabe, who has amassed a fan following for his husky voice and sexy characters, posted this boisterous response to his inclusion in the poll on Twitter. He brags about all the sexy characters he has voiced ("I am unprecedented," "I am the birth father of all sexiness!," and so on), bringing it all to a close with "JUSTICE!" for good measure. (This is a parody of an equally vainglorious routine by Japanese comedian Sunshine Ikezaki.)
Meanwhile, Rica Matsumoto, who has voiced Ash (Satoshi) in Pokémon for 20 years, tweeted that she watched the TV special over dinner. "I didn't know at all... [laughs] I wasn't called either... I'll have to try harder~~。☆ o(≧▽≦)o . Ahaha." She later tweeted that she might've heard about it, but wasn't sure if she was confusing it with the Pokémon General Elections.
A Charapedia poll in 2015 of 10,000 online fans revealed very different preferences, although Miyuki Sawashiro did very well in both rankings.
Sources: Oricon Style, J-Cast News, Nijimen and Yaraon; Images from Naver Matome and Zakzak
---