Interest

Re:Zero's Rem Is Ready for Matrimony in Kai-Ri-Sei Million Arthur Game

posted on by Lynzee Loveridge
Square Enix's Kai-Ri-Sei Million Arthur mobile game is adding Re:Zero's (arguably) best girl as a knight and a 3D boss. Rem is joining the game in a special collaboration until June 15 and her knight design is absolutely matrimonial.

The game's Rem bride artwork is a new take on the concept after official artwork at Comiket 91 opted for a skimpy, bikini dress.
The boss version of Rem is equipped with her chain weapon. Her horn is visible through her blue hair, so players know she means business. When players defeat 3D enemy Rem, they unlock an event story that offers bonus items. When players defeat Hell-class level of Rem, they receive Arthur Change Rem.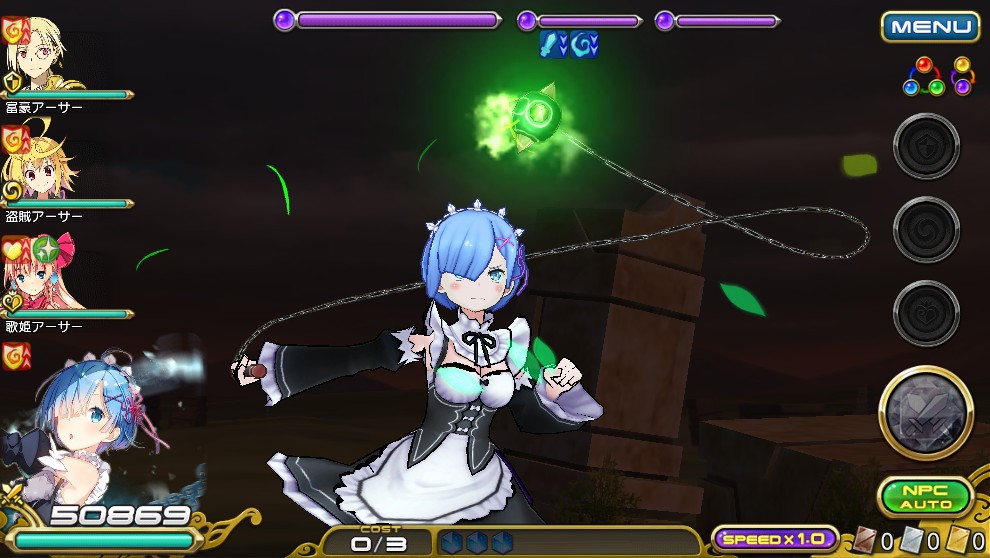 During the campaign period, all players that log in get the Knight Card "Another World Type Rem & Ram -Childhood-" and other bonuses. The game's gatcha also includes the above Rem wedding dress knight card and an Emilia knight card. Players can get one of the characters for free once per day.


Beatrice and Puck, Felix, and Subaru are also making in-game appearances.



The campaign period will also give players an exchange ticket for a Rem support character that appears on the game home screen. The character will participate in collaboration quests and say various phrases when tapped.
Kai-Ri-Sei Million Arthur is an expanded four-player "character command RPG" followup mobile game to Kaku-San-Sei Million Arthur. The card battle role-playing game centers on the true King Arthur who pulls a sword from a stone — except there are a million people who claim the title, each with an Excalibur sword.
A previous game campaign included Neon Genesis Evangelion characters.
Voice actress Yuka Iguchi demoed the Kai-Ri-Sei Million Arthur VR game in March.
The original game was once available in English but Gamevil terminated all game services for North America and Europe servers on December 7, 2015.
Source: Animate Times
---