Interest

'Miracle Robot Force' Project Previews Mitsuko Horie's Theme Song

posted on by Jennifer Sherman
The "Miracle Robot Force" project began streaming a 43-second video with a preview of Mitsuko Horie's theme song on Wednesday. The video of the song, titled "Yūyaku! Miracle Robot Force," will be available until project's crowdfunding campaign ends on Sunday.
In addition, people donating to the crowdfunding campaign can listen to a two-minute preview of the song until the crowdfunding campaign ends. Horie (Chō Denji Machine Voltes V, Candy Candy) recorded a temporary version of the song and met with other staff members on June 30.
The project also added a 20,000 yen (about US$180) return (reward) tier that is offering a CD signed by Horie and a name credit in the proposed music video. The tier is limited to 30 people.
Horie is performing the song, and Nagae Kuwahara (Godannar, character songs for Prince of Tennis) is writing the song's lyrics. Michiaki Watanabe (Gasshin Sentai Mechander Robo, Mazinger Z, Godannar) is composing the music, and Hiroaki Kagoshima (Dragon Ball Super, Heartcatch Precure!) is arranging the song.
As of press time, the campaign has raised 2,025,000 yen (about US$18,300) of its 5,550,000 yen (US$50,000) goal. The project plans to use the funds raised to produce a "dream music video" for the project's four 70s robot anime. The campaign is offering T-shirts, a storyboard compilation, art and design compilation, and other rewards to supporters.
Masami Obari (Super Robot Wars OG: The Inspector, Gravion) is directing the anime music video. Kazuhiro Ochi (Gakuen Tokusō Hikaruon, Lady Lady!! ) is the character animation director, and Masahiro Yamane (Brave King GaoGaiGar Final, Code Geass) is the mechanical animation director.
The project began streaming a promotional video for the crowdfunding campaign in June. The website also features "image art" from the anime staff.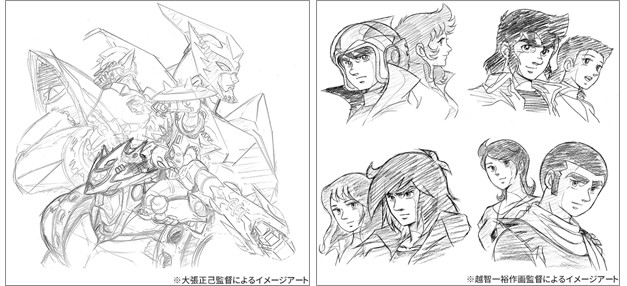 Eiken, Wako, and Nippon Animation launched the "Miracle Robot Force" project on April 3, and it is planned to run for about one year. The project marks the 40th anniversaries of the UFO Senshi Daiapolon, Chogattai Majutsu Robot Ginguiser, Gasshin Sentai Mechander Robo, and Blocker Corps IV: Machine Blaster anime. The first part of the project, a visual of robots from the four anime, debuted in April.

Eiken produced UFO Senshi Daiapolon, an original work by Tetsu Kariya and Shigeru Tsuchiyama (Ryū Kaidō). Kariya and Tsuchiyama's original manga Ginga Senshi Apolon inspired the television anime. The anime is known for featuring American football, which is not popular in Japan.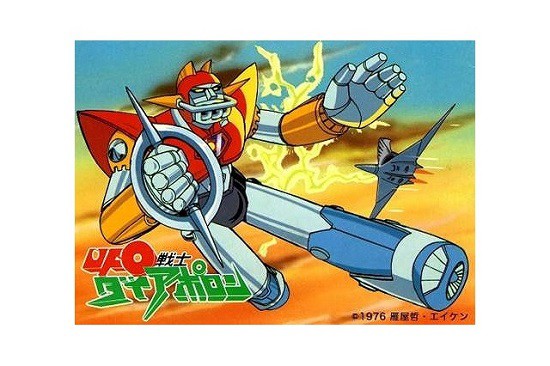 Nippon Animation produced Chogattai Majutsu Robot Ginguiser, the first work in which acclaimed voice actor Kazuhiko Inoue played a protagonist. Inoue's other anime roles include Hatake Kakashi in Naruto and Naruto Shippūden, Hatori Soma in Fruits Basket, Cars in JoJo's Bizarre Adventure, and Matsuzō Matsuno in Mr. Osomatsu.

Masami Anno directed Gasshin Sentai Mechander Robo at Wako. Anno has also worked on storyboards for the Bleach television anime and Nickelodeon's The Legend of Korra animated series.

Nippon Animation produced Blocker Corps IV: Machine Blaster as its first giant robot anime. Mechanical design legend Kunio Okawara (Yōnosuke Shichishi) worked on the television anime series.
Source: Anime! Anime! (Katsunori Takahashi)
---