Interest

PERSONA 5 The Animation Sets Up Its Palace in Shibuya With Pop-up Exhibit

posted on by Kim Morrissy
Within the story of PERSONA 5, there's a giant palace underneath Shibuya that represents the distorted desires within everyone's hearts. In the real world, there's now a palace that represents everything a fan could desire from PERSONA 5 - it takes the form of an animation exhibit.
The Animate branch in Shibuya often has pop-up exhibits for various different anime series, often to sell merchandise and store-exclusive pre-order bonuses for those who purchase the home video disks. From April 28 to May 13, this area is dedicated to PERSONA 5 the Animation.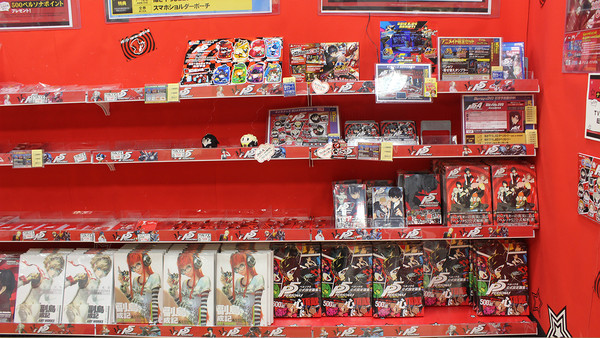 Some cool things worth highlighting: this is an interactive exhibit. Throughout the area, there are five questions that you can answer on a sheet of paper, and if you get at least three of them right, you get a free bromide of Morgana. You also get a bromide per every 1,000 yen you spend in purchases during the exhibit's run.
The questions, for those curious, would be translated into English as follows:
1) What is the name of the protagonist in PERSONA 5 the Animation?
2) What is the name of the first Persona whom the protagonist acquires?
3) What is the name of the cafe where the protagonist lives at?
4) What is the name of the school that the protagonist transfers into?
5) What are the places that represent the twisted desires of a person called?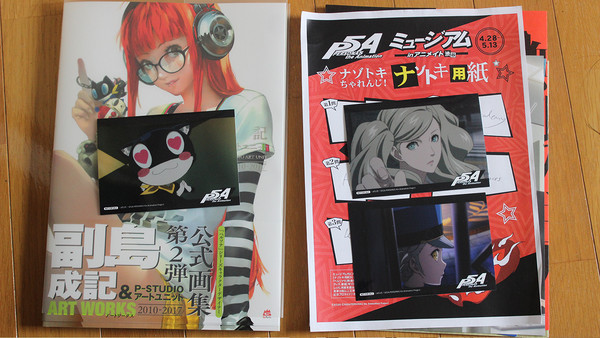 There was also key animation from the first episode displayed at the exhibit, although visitors were discouraged from taking photos of that. We were, however, allowed to take photos of the storyboards from the first episode, which were drawn by series director Masashi Ishihama. This man's storyboards are legendary for conveying abstract shapes and visual styles, so I felt quite privileged being able to see them in person.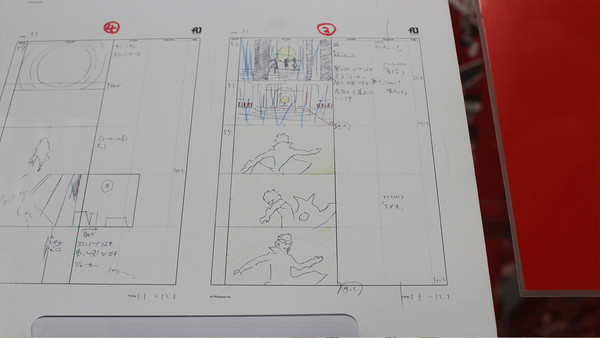 The masks worn by the Phantom Thieves were on display, too, although this only applied to Ryuji, Ren, Ann, and Yusuke. Morgana was there in his entirety.
None of this material is new, by the way; the screenshots, storyboards, key animation, and props were also featured at AnimeJapan 2018. But it is nice to be able to appreciate them without the suffocating crowds!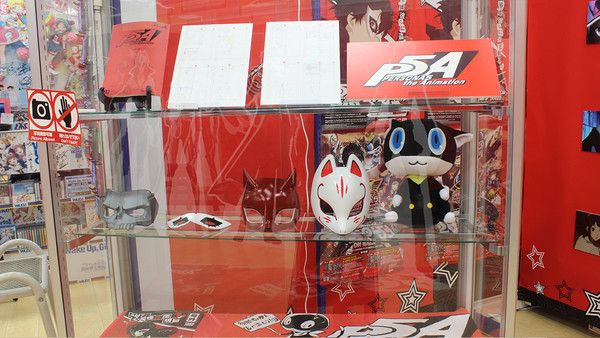 Finally, there was a board of post-it notes for fans to write messages. This was very amusing, as it was clear that international anime fans had fun with this as well. Here's a sampling of some of the messages they wrote: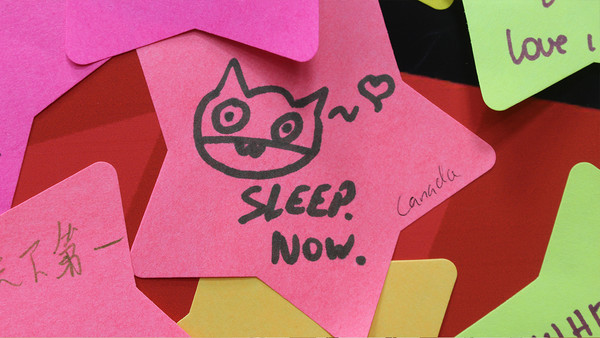 Unrelated to this exhibit, PERSONA 5 also had a presence at the famous Shibuya 109 department store earlier this month. The pop-up store, which lasted between April 21 - May 6, mainly sold fashionable accessory items and clothing. So this may not be the last time the Phantom Thieves come to Shibuya to steal your heart!
---