Interest

Saber Chomps Chicken in Fate/Grand Order Collab

posted on by Lynzee Loveridge
The servants of Fate/Grand Order are back at LAWSON convenience stores to fill up on a second helping of its Karaage-kun fried chicken snacks. The new campaign started on Tuesday and includes packaging and original goods.

The "Karaage-kun F/GO Flavor" chicken (and 'F/GO flavor,' in this case, is short for 'Fried Garlic Onion') comes in a cardboard package showing Saber, Mash, and female Master Gudako chomping,hugging, and riding Karaage-kun. The reverse side as an alternate, secret image. Packaging for the other flavors mimics the game's command cards and also has secret reverse images.


Lucky eaters will find their chicken stamped with a Chaldea Mark.

Gudako appeared with Kuraage-kun in a video streamed on LAWSON's YouTube channel. In the video it looks like Gudako bullies the poor chicken while the collaboration is explained to viewers.
LAWSON customers can get original Fate/Grand Order goods. Participating locations will have clear files, mini posters, charms, and prints. Different items have different purchasing requirements, like buying sweets or instant noodles.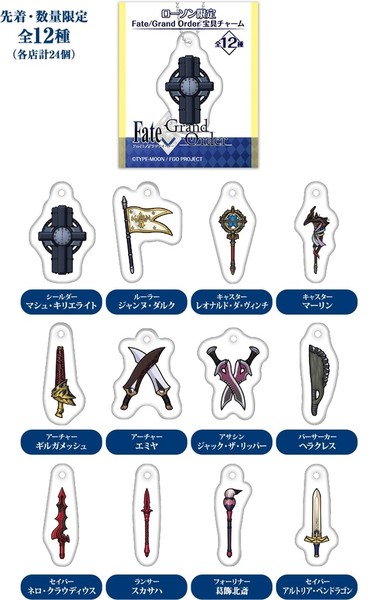 LAWSON, Loppi, and HMV will also sell unique goods outright, including square badges, rubber cellphone straps, clear files, and chocolates. A lottery campaign to win cushions of Saber, Mash, and Gudako is also underway.




---