Interest

AI: The Somnium Files Character Launches YouTube Channel

posted on by Lynzee Loveridge
Hints might be hiding in her weekly videos
---
The internet is jam-packed with virtual idols both cute and strange. Some are simply 3D versions of already existing characters to serve as interactive ambassadors of series on YouTube while others were created as Let's Players, news announcers, or comedy acts.
Game developer Spike Chunsoft teamed up with Zero Escape creator Kōtarō Uchikoshi and character designer Yūsuke Kozaki to create the virtual idol "A-set" also known as Iris. Iris isn't just a virtual idol, she's also a character from Kozaki's upcoming game AI: The Somnium Files. She made an introduction at Anime Expo 2018 as part of Uchikoshi's panel.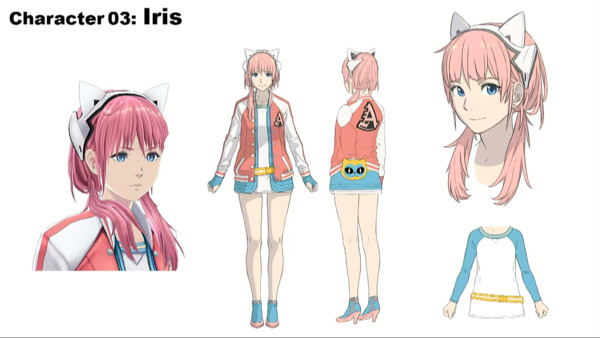 Things have been quiet on the Iris front since last summer. Uchikoshi reintroduces her in a new video where Iris, this time voiced in English, takes on the persona of Tesa or A-set. The character sure has a lot of names, but they still seem to be related.
The video includes Iris' debut single "Invincible Rainbow Arrow" in English. The Japanese version, hosted on "Leminscate Japan's" YouTube channel is below.
In the English video, Iris credits Leminscate's president "okiura" for producing the video. Leminscate's only videos on its channel are of Iris and the company doesn't appear to have a website outside of its YouTube channel. Purely as conjecture, the videos themselves could be world building for the AI: The Somnium Files game itself if Lemniscate is an in-universe company. The name is reference to the infinity symbol in mathematics.
Iris promises in the video to keep updating weekly "unless I get abducted or something."
Spike Chunsoft will release the AI: The Somnium Files game worldwide for the PlayStation 4, Nintendo Switch, and PC via Steam. It has not revealed a release date for the game. The game will be a visual novel set in modern-day Tokyo, but with some technology advancements. Players play the role of Kamane Date, a detective tracking down a serial killer performing bizarre murders.
Key to the design of Date is his artificial left eye, differently colored from his right eye, which contains an AI that helps him solve crimes. A key feature of the game will be Date's ability to delve into the memories of suspects and key witnesses, exploring places called "Somnium" (Latin for "dream"). Viewers might have noticed that Uchikoshi makes a joke at the beginning of the video about how the video's content will be "eye-popping."
Is Spike Chunsoft going to reveal hints about new title within Iris' YouTube videos? Only time will tell!
Source: Siliconera (Sato), Resetera (HardRojo)
---
this article has been modified since it was originally posted; see change history