×
remind me tomorrow
remind me next week
never remind me
Subscribe to the ANN Newsletter • Wake up every Sunday to a curated list of ANN's most interesting posts of the week.
read more
News

Sensual Phrase's Shinjo Explains Why She Left Magazine

posted on by Egan Loo
Love Celeb
creator says editors called her names, threatened to put her books out of print
---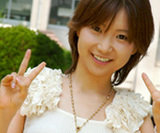 Mayu Shinjo, the creator of Sensual Phrase (Kaikan Phrase), Love Celeb, Haou Airen, and other manga titles for Shogakukan's Shoujo Comic (Sho-comi) magazine, wrote a long blog post on Sunday to explain why she left the publisher last year. She said that she left because her editors' demands were too stressful and demeaning, and added that one editor threatened to take her earlier works out of print if she left.
Shinjo prefaced her explanation by noting that Makoto Raiku's recent lawsuit against Shogakukan has raised the issue of manga editor/creator relationships and placed a spotlight on her own publisher switch. So she decided to write a 290-line post to explain the circumstances behind her situation. She first described the ideal situation in which the editors and manga artists treat each other as equals. However, she then described times as a Shogakukan manga creator when she would draw 120 pages a month with an average of three hours of daily sleep. According to Shinjo, the editor in charge of her works would make demands about her manga's content and dictate the direction of her series.
When Shinjo gave notice that she would leave the magazine after much stress, her editor reportedly replied, "If you do that, I will take your entire back catalog out of print!" Shinjo asked if the editor was threatening her, and the editor reportedly responded that it was a threat. As a result, Shinjo consulted a lawyer. To date, Shinjo's works at Shogakukan have remained in print.
Shinjo said that of the three current biweekly shōjo magazines, only Shogakukan's magazine does not allow the creators to have breaks. She added that other writers also felt the strain, but were reluctant to complain. When she first started creating manga, her editor at the time said that she "was a maggot-like manga creator" that "will never become a serialized manga creator no matter how hard [she] tries." As a result, there were times when she cried while dealing with her work.
In another post on Monday, Shinjo noted her astonishment at the huge impact her previous post had made. Shinjo's last works for Shogakukan were Ai wo Utau yori Ore ni Oborero! and SEX=LOVE², both of which ended last spring. She has since done work in Shueisha's Bessatsu Margaret magazine and Kadokawa's Monthly Asuka magazine. Peach-Pit is another manga creator who left a publisher (Gentosha) over issues on "the editorial department's side."
Thank you to dormcat for the news tips.
---