×
remind me tomorrow
remind me next week
never remind me
Subscribe to the ANN Newsletter • Wake up every Sunday to a curated list of ANN's most interesting posts of the week.
read more
News

Lawsuit Launched over Proposed Live-Action Voltron Film

posted on by Egan Loo
U.S.-based World Events Productions moves to sue
Toei Animation
over rights
---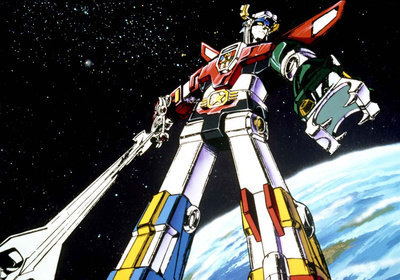 The American company World Events Productions (WEP) attempted to serve new legal summons on Monday against Japan's Toei Animation for a lawsuit over the proposed live-action film remake of the Voltron animated franchise. In 1981, the Japanese studio Toei Animation created the Hyakujū Ō Golion (King of Beasts Golion) anime series about young pilots who fight against an empire of alien conquerors — with the help of five mechanized lions that combine to form a robot. Toei also created another television anime series with a combining robot called Kikou Kantai Dairugger XV (Mechanized Fleet Dairugger XV) in the following year. The American company Koplar Communications licensed the rights to Golion and released a dubbed adaptation under the name Voltron: Defender of the Universe in 1984. Dairugger XV would later be adapted under the Voltron name as well.
According to Koplar's WEP production company, Toei and Koplar drafted a series of agreements in 1985 over the use of Golion, Dairugger XV, and the Voltron franchise. WEP produced a computer-animated spinoff series called Voltron: The Third Dimension in 1998, and a dispute between WEP and Toei arose. WEP filed a lawsuit against Toei in 1999, but this lawsuit was settled in 2000 with new agreements.
On August 9, 2007, the Variety entertainment industry newspaper reported that New Regency was close to signing a deal with The Mark Gordon Company over a live-action Voltron film. According to a letter that was filed into court records, Toei Managing Director Masayoshi Endo contacted WEP President Ted Koplar on January 18, 2008 about the Variety article. The letter read in part:
Congratulations! We, however, were surprised with the fact that Toei has not been contacted in connection with this movie planning. As you remember, we had a dispute in the past and settled it in 2000, and now we have no dispute for the animation of Voltron or Golion, which are now all yours.

We, however, do not think that the settlement and the assignment made thereunder shall have given you an exclusive right for live-action movie for Voltron. As you know, in our business, animation and live-action are completely different products and traded separately.

We are especially concerned about the marketing of the possible live-action film in Japan, and we expect you would contact us in due course to deal with this matter.
WEP filed a lawsuit against Toei in February 2008 and amended it in March. In the new lawsuit, WEP contends that as a result of Toei's claims to the live-action film project, "New Regency investigated the existence of possible third-party claims in and to the Golion and/or Voltron properties." WEP continues, "Through that investigation, New Regency identified an artist or author, Kazuo Nakamura, who may possess rights that encumber the Golion and/or Voltron properties and that interfere with World Events' full and lawful enjoyment of the Golion and Voltron properties." Nakamura was the character designer of Golion, and therefore, the animation in the first Voltron series.
On August 17, Variety revealed that New Regency was no longer planning to produce the Voltron film project and never actually signed a deal. It added that New Regency could not "wrap up a deal with Voltron's rights holders [WEP], delaying any further development of the pic." According to WEP's court filings, the company "has lost at least one development deal that would have resulted in a live-action motion picture" due to Nakamura's potential rights to Golion and Voltron. WEP filed an amended legal summons for Toei on Monday. WEP is seeking a legal declaration on which rights belong to WEP and which rights belong to Toei or Nakamura.
Neither WEP nor Toei has responded to ANN's requests for comment.
Image © World Events Productions, © Toei
---