News

Blockbuster Prepares for Bankruptcy in September

posted on

2010-08-27

23:41 EDT
Company may file Chapter 11 due to nearly US$1 billion in debts
---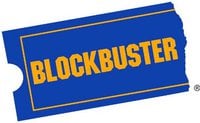 Movie rental chain Blockbuster, with a debt of nearly US$1 billion, is preparing to file bankruptcy in mid-September according to the Los Angeles Times newspaper.
According to several anonymous sources who have been briefed about the subject, Blockbuster executives and senior debt holders met with six Hollywood studios to discuss a pre-planned bankruptcy. This plan will mean most creditors, including senior debt holders and content suppliers, will support the bankruptcy filing ahead of time. They hope the process will last about five months and allow the company to avoid costly leases for some of the worst-performing locations. Blockbuster is looking to close between 500 and 800 stores.
If the company makes it out of bankruptcy, Blockbuster plans to continue through non-retail means. For example, there are about 6,000 Blockbuster-branded kiosks that provide DVDs for US$1 per night, similar to the movie rental vending machines operated by the competitor Redbox. They also hope to expand by allowing movies to be downloaded or streamed through digital services.
Blockbuster was recently granted a second extension on a debt payment of over US$42 million. The debt is due September 30. The company's second quarter results showed a loss of US$69 million with revenue dropping 20 percent to US$788 million. Blockbuster was also delisted by New York Stock Exchange in July, and closed nearly 1,000 stores last year.
Source: Los Angeles Times
---