News

Bookstores Struggle, Blockbuster Nears Bankruptcy

posted on by Jacob Browning
Borders has layoffs, Barnes & Noble is up for sale
---

The Borders Group book and media store chain had layoffs at its Michigan headquarters on Wednesday according to the local news website AnnArbor.com, but the number of affected employees was not announced. The company has made frequent cutbacks, including 88 corporate workers and 40 warehouse employees in January. On May 27, the company reported a net loss of US$64.1 million for the fiscal quarter that ended on May 1.

In a separate development, the more financially stable Barnes & Noble chain of bookstores is close to a settlement with investor Ronald W. Burkle according to The New York Times newspaper. Burkle sued the company to remove a provision which prevented anyone from gaining more than 20 percent of business without board approval. Burkle owns 19 percent. Barnes & Noble announced that it was putting itself up for sale on August 3. The company's largest shareholder is also its founder, Leonard Riggio.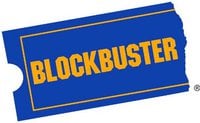 Analysts suspect Blockbuster, with a debt of US$980 million, will make a pre-packaged bankruptcy filing according to Home Media Magazine. The company was delisted by New York Stock Exchange, but secured a temporary forbearance agreement allowing it to miss a US$42 million debt payment. However, the agreement must be extended this Thursday or it will be in default. Blockbuster is due to announce its earnings on Thursday.
---