News

Borders Lays Off 10% of Its Corporate Workforce

posted on by Crystalyn Hodgkins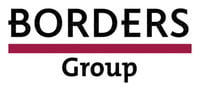 The Borders Group book and media store chain has announced on Thursday that it is laying off 164 people. The company will cut 124 members of its corporate staff — 88 of those will be from its headquarters in Ann Arbor, Michigan. In addition, 40 more workers will be cut from the company's warehouse staff.
These cuts come two days after CEO Ron Marshall announced his resignation from the company to switch to another retailer. The cuts also come after Borders reported a 13.7 percent decrease in sales for the 2009 holiday season.
While the number of cuts represent less than 1 percent of Borders' total workforce, the layoffs represent a significant amount of the company's corporate staff. Since 2008, the corporate staff has been cut from 1,232 to 650 employees.
Thanks to Derek Chavez for the news tip.
Source: AnnArbor.com, Detroit Free Press
---