News

Borders, Barnes & Noble Report Weak Holiday Sales

posted on

2010-01-19

21:45 EST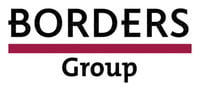 The American booksellers Borders and Barnes & Noble both revealed weak sales results for the 2009 holiday season.
For the 11 weeks that ended on January 16, Borders Group announced that total consolidated sales fell to US$846.8 million — a 13.7 percent decrease from the same time last year. At Borders superstores which were open for at least one year prior, sales fell 14.6 percent, and sales at Waldenbooks stores fell 9.4 percent. Total sales for Borders superstores decreased 14.7 percent to US$649.2 million during the holiday period, and total sales for Waldenbooks decreased 14.6 percent to US$153.2 million.
Chief Executive Officer Ron Marshall said he was disappointed with the results, and Borders will "continue to focus on reducing expenses and improving working capital to drive improved cash flow and debt reduction as we address the clear priority to drive profitable sales."

Barnes and Noble lowered its 3rd quarter expectations after weaker-than-expected sales during the holiday season. For the nine-week period that ended January 2, sales at its namesake stores decreased 5 percent to US$1.1 billion, while same-store sales decreased 5.4 percent. However, Barnes and Noble reported a 17 percent increase in online sales to US$134 million during the holiday period. This number included sales of the new Nook e-reader device, which started shipping after the Thanksgiving holiday.
Source: Yahoo! Finance, Publishers Weekly, Reuters
---