News

Aniplex Rents Garden of Sinners on PlayStation Network

posted on by Daryl Bunao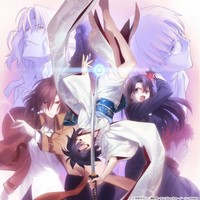 The anime distributor Aniplex of America announced on Saturday that it is renting The Garden of Sinners (Kara no Kyoukai) anime through digital downloads on the PlayStation Network.
The seven-movie animated series, originally created by Kinoko Nasu of TYPE-MOON and produced by ufotable, is currently only available in standard definition and for rent for US$2.99 per movie through the PlayStation Store.
The Garden of Sinners series revolves around the female protagonist Shiki Ryōgi and her ability to visualize and destroy the signs of mortality in everything, living and non-living. She then uses her powers to solve various supernatural anomalies and abnormal murder cases within the city.
The films made their American cinematic debut in San Francisco in February. A week later, Aniplex of America released a US$398.98 limited-edition, Blu-ray box set that sold out within the month.
---
RightStuf - Anime, Manga and More