News

Birdy the Mighty Decode Released Monday

posted on

2011-07-10

07:33 EDT by Andrew Osmond
---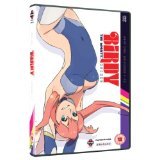 Manga Entertainment will release the first thirteen-part season of Birdy the Mighty Decode on DVD on Monday June 11 (RRP £24.99), rated 12.
In the series, Federation investigator Birdy chases the space criminal Geega through space to Earth, where he hides in the entertainment industry disguised as a human. Birdy goes undercover herself, posing as a model. A male student, Senkawa, stumbles upon a fight between the two one night, and his body is cut in half. Birdy heals him, but Senkawa's body, and life, are now permanently linked to Birdy. When duty calls on this planet or elsewhere, Birdy reverts their shared body back to her form and takes over.
The series was followed by a second season in Japan (Birdy the Mighty Decode:02). It is based on a manga by Masami Yuuki (Patlabor), which was previously turned into a four-part OVA in 1996 by the Madhouse studio, called Birdy the Mighty.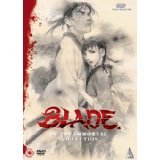 Also on Monday, MVM will release a collected edition of Blade of the Immortal (RRP £29.99, rated 15), previously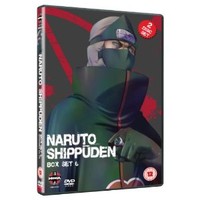 released in three volumes. The thirteen-past samurai-era series concerns Manji, a crass, violent swordsman cursed with immortality. The only way to lift the curse is to slay 1,000 evil men. MVM is also reissuing two previously-available collections, Starship Operators and Disgaea, both with RRPs of £29.99.
Finally, Manga is releasing the sixth box-set of Naruto Shippuden (RRP £24.99), carrying the next thirteen-episode run (66 to 78) of the series.
---
this article has been modified since it was originally posted; see change history