News

Ikki Tousen Dragon Destiny Cut By BBFC

posted on by Andrew Osmond
Two minutes and 49 seconds cut for sexual imagery.
---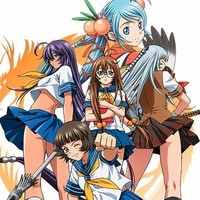 The BBFC has confirmed that the series Ikki Tousen Dragon Destiny has been censored for sexual imagery. The cuts amount to two minutes and 49 seconds. The series is being released by MVM; the censored version will be rated 18.
According to the BBFC, the cuts were "required to DVD extras... to remove sight of an animated naked child presented in a sexualised manner, within a sexualised context, and which has the potential to encourage a sexual interest in children."
The cuts were made to one of the mini-episodes, called "Seito's Monster Boobs." Only 22 seconds of the episode were permitted by the BBFC.
Other high-profile BBFC cuts in recent years have been to Code Geass: Lelouch of the Rebellion R2 (a one-second cut for sexual imagery - details) and to Paranoia Agent (an eighty-second cut for a scene depicting an attempted child suicide - details).
According to MVM's facebook page, Ikki Tousen Dragon Destiny is expected to be released in October.
Thanks to Heht Hert for the news tip.
---
RightStuf - Anime, Manga and More